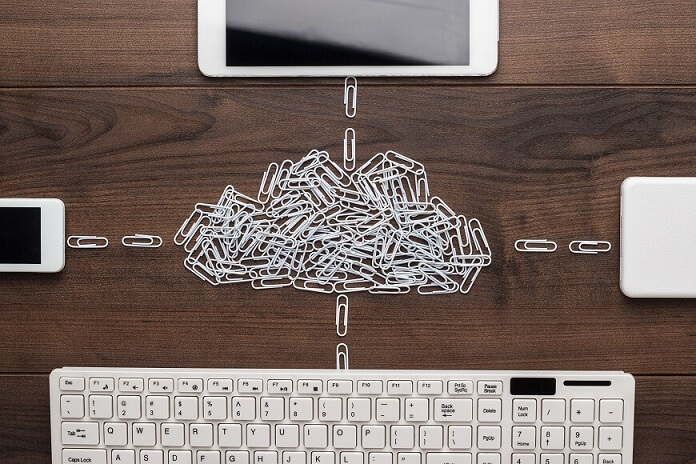 17.05.2022 164 0
As 2021 was wrapping up, 2022 was shaping up to be a challenging – but better – year overall. Five months in and it's safe to say that this year won't be any easier than the two before it. There are challenges everywhere now, including in cloud computing. Two recent surveys show that cloud spending and costs are becoming a problem for companies.
This is a very important discovery. The cloud as a whole relies on offering lower overall costs and on-premises hardware. Now the surveys show that organizations are both allocating more budgets to the cloud yet still overspending. This can become a problem for them if they don't act accordingly.
The state of the cloud
We start with Flexera's 2022 State of the Cloud report. It's a long and interesting read. The report says businesses are spending on average 13% over their budget on the cloud.and that their planned spend it set to increase by nearly 30% in 2022, compared to 2021. On paper this should place cloud spending well within the budgets of organizations.
The report though notes that "organizations struggle to control growing cloud spend." While the rate of the growth of spending slows down, there's a trend of significant increases in overall cloud spending. "This trend indicates it's more critical than ever to get a handle on forecasting and cost optimization," Flexera notes.
For example, the report even says, "organizations continue to waste significant cloud spend." Respondents self-estimate their organizations waste 32% of cloud spend – up 2% compared to the year before. Flexera then notes that the actual amount is likely bigger "as many organizations tend to underestimate their amount of waste."
One of the possible reasons for this big amount of wasted spending is due to the cloud providers, Flexera reports. The company says a lot of cloud providers have "complex and difficult to decipher" pricing structures. As a result, organizations aren't always taking advantage of available discounts or simply aren't picking the right plans for their needs.
On the good side, over 40% of respondents say their organizations are using automated policies to shut down workloads after hours and to optimize underutilized instances. There's still a lot to want and expect from automation, though. Only 33% are using automated policies to implement required tags – 43% are still doing this manually which is very labor-intensive. Flexera notes that automated cloud cost optimization policies can save time and improve environment monitoring consistently to eliminate waste.
The report also notes only 39% of respondents use the unit economics model which is regarded as a key component for FinOps and a preferred way for cost analysis. Instead 64% of companies prefer simply to maximize resource utilization to make sure they get the most out of their cloud plans. That's great, but what if you have chosen a wrong plan and some of its features are unused? That's why 50% of respondents also remove unused or idle resources and 41% also rely on provider discounts. It's clear that there's still a lot to be done in this area to ensure organizations are using the cloud as efficiently and as effectively as they would want. This is a process that's reflected not only in Flexera's report but in everyday life.
The cost managing is struggling
Another recent report is Foundry's 2022 Cloud Computing Study, reported by VirtualizationReview. It has the same message: cloud computing cost control struggles. This is compounded by the continuing skills gap and security concerns. As a result, cost optimizing is even more difficult.
"When it comes to implementing a cloud strategy, top challenges are controlling cloud costs (36% ), data privacy and security challenges (35%) and lack of cloud security skills/expertise (34%)," Foundry says. "When asked what ITDMs (IT decision makers) needed most from their future or current cloud providers, leading the list is security expertise (41%), followed by better cloud management capabilities (40%) and cost management capabilities (38%)."
96% of ITDMs say they have "experienced significant challenges when implementing their cloud strategy." Often cost control is shown as their top challenge or among the top challenges. For 36% of respondents controlling cloud costs is a major challenge. 25% say the cost of moving data into and between clouds is a significant challenge. This shows that there's room for cloud providers to offer better services to further optimize costs for clients and give them additional value as a deciding factor to choose them rather someone else.
There's still a big market to capture as 36% of respondents say they are currently evaluating or researching cloud and multicloud strategies and services. 69% of companies say they have accelerated their cloud migration over the past 12 months, and as of 2021, the reports estimates that 41% of companies have most or all of their IT infrastructure in the cloud. It also expects than in the next 18 months this will jump to 63%, meaning the cloud market is poised for a consistent growth for some time ahead.
Foundry's cloud study also shows that the cloud is becoming the default for many organizations. 72% of ITDMs say cloud-based services are their default choice now when upgrading or purchasing new technical capabilities. Only 16% of organizations are using a single cloud provider. SaaS is the main area for growth, according to 52% of ITDMs. 40% of organizations say the main reason for their cloud investments is easier disaster recovery and business continuity. 39% also point to replacing on-premise legacy systems. All of this makes it easy to see why cloud spending is rising fast over the allocated budgets and organizations are struggling to manage it. And those are just the obvious costs. There are some more challenges to consider.
The "hidden" cloud costs
According to Gartner, the public cloud segment will reach $1.3 trillion cap by 2025. The cloud is becoming the backbone of all IT operations, and this process uncovers more "hidden" or "unexpected" costs, Dilek Karasoy from Picovoice notes to VentureBeat.
One of them is cost at scale. Scaling up or down is one of the main cloud features, but it can also prove a challenge for companies.
To keep cloud spending under control, enterprises have built or acquired tools and services. However, keeping cloud budgets under control became another specialty, requiring more than implementing a tool.

Dilek Karasoy from Picovoice notes to VentureBeat
She also points out that Andreessen Horowitz conducted a study after Dropbox moved from the public cloud and doubled its gross margin. The study "found that cloud spending could go up as high as 80% of the cost of the revenue for software companies," and that the top 50 software companies have lost $100 billion in market value because of the impact of the cloud on their margins. This is mainly because the big cloud providers have too-high prices for their plans.
Another issue is the environmental cost. According to an MIT research paper, the cloud industry has a carbon footprint which is larger than the airline industry. We've already covered the various efforts that the industry is undertaking to become more and more sustainable, but while a lot has been already done, there's still a way to go. For example, even data transmission is contributing to the carbon footprint. A lot of optimizations is needed and this costs money. Green energy is also an important solution, but it's not cheap. So, the higher prices are to be somewhat expected. Especially these days when there's a shortage of so many components and materials along with geopolitical and economic uncertainty.
But wait, there's more! Another "hidden" cost is security. An IDC survey says that 98% of respondents had at least one cloud data breach in the past 18 months. Even simple cloud misconfiguration accounts for 15% of all breaches. The survey estimates that the average public cloud security breaches cost around $5 million. Then there are the indirect costs like reputational loss, etc. and the additional security costs due to increasing regulation and complexity of the cyberspace. All of this again results in an increase of the overall cost of the cloud. You could say it's all down to simply the times we are living in, and while that may be true, it doesn't mean there's nothing you can do about it.
How to optimize costs and save money
So, should you just accept that this is the way of the world and continue to overspend? Or maybe you should decide the cloud is not worth it and go back? No, of course not. While there may not be a single solution for everyone, there are plenty of options out there.
One of them is the dreaded cloud repatriation. It means to bring back data to on-premise infrastructure. In reality, a better wording would be a hybrid cloud setup. Companies can keep some of their data and processes on-premise and use the cloud (either private, public or both) for the majority of the processes. What data and which processes should be where depends on each organization and its goals. For example, if you have an AI bot, then it will probably need to stay in the cloud where it can access a lot of data and have all of the fast and powerful computing hardware available at any time. Things can differ greatly and this is why a careful audit is important to highlight the needs and opportunities.
People are very surprised at how much money cloud computing is costing [them] over traditional computing.

David Linthicum, Deloitte's cloud strategy leader to Protocol
This is why many organizations are turning to third-party software providers to help them analyze and optimize their cloud usage and spending. They could offer optimizations for the workload, removing or even adding specific features, changing the resource usage, even rationalizing SaaS applications. Linthicum says organizations can save between 30% and 50% from their cloud bills when they use a proper management tool and are proactive about their optimizations.
Again, cloud providers have a key opportunity here. They can (and should) research these issues and then offer specific and better services and feature to their current and potential clients which address them. Cloud providers can become the solution and turn this challenge into an opportunity and a win-win for them and their clients.
You might want to check another article, written by the same author: