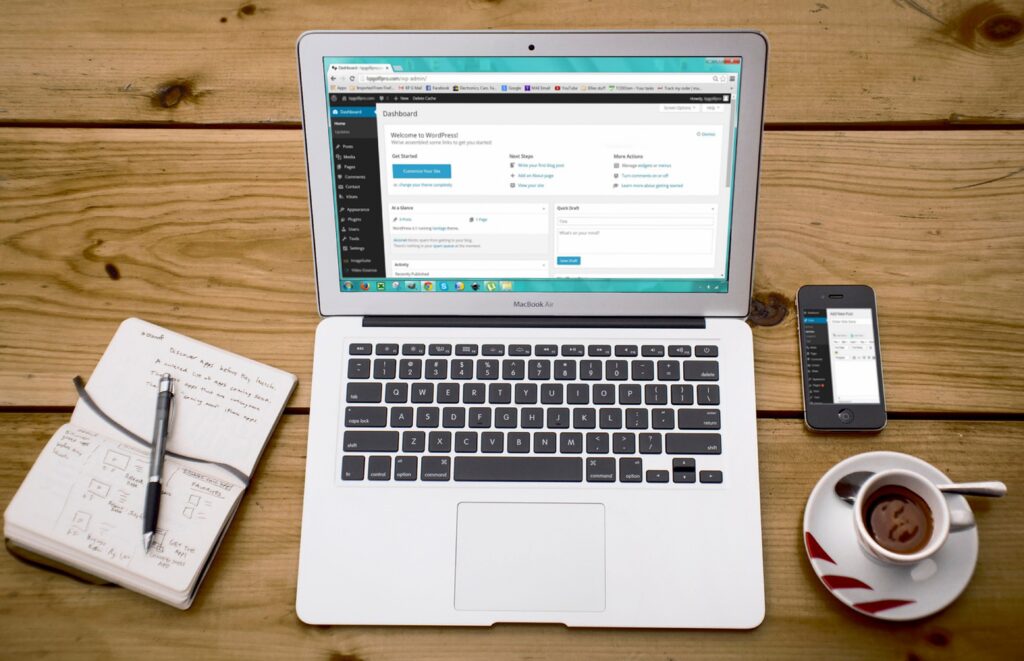 23.08.2023 136 0
WordPress continues to develop its namesake platform. Recently it reached version 6.3 Lionel which turns out to be a quite important one. It comes with a lot of updates and also solves a few important issues that were plaguing some websites.
So, let's explore WordPress 6.3 Lionel and its updates. We will begin with the issues that it solves. It seems that in May 2023, WordPress made a bit of a mess; back then the developers released WordPress 6.2.1 which was supposed to be a security update, but sadly, the fix caused more problems than it solved.
The update removed a key functionality which caused numerous plugins to stop working on sites that used the WordPress blocks system – and as you know, WordPress sites love their plugins! The update caused issues with all kinds of plugins – from simple sliders and breadcrumbs, to important forms.
As a result, admins from a very wide range of websites all had the same feedback – their sites are "broken," and the fix needs a fix. Pronto. Luckily, the WordPress developers managed to release a quick update to repair the issue, but some lingering issues remained. Plugins had some hiccups and other codes could cause random errors from time to time.
So, even the fix of the fix had problems. Not a good look. And as a result, the latest major release is even more important. It comes with a lot of new features with the aim to restore the good opinions of admins towards WordPress. That has been a challenge for a while now, considering the vast changes the popular platform went through. Some of them were needed, despite being unpopular, whereas others were, well, questionable.
Welcome, Lionel
WordPress 6.3 Lionel comes with that name to celebrate the famed American jazz artist Lionel Hampton. "A prolific jazz vibraphonist, pianist, and percussionist, Hampton gained notoriety working in harmony with greats from Charles Mingus to Quincy Jones and as bandleader of the eponymous Lionel Hampton Orchestra. His artistry and charitable work have been recognized with a Grammy, a star on the Hollywood Walk of Fame, and the National Medal of Arts," says WordPress in its official presentation about the new version of the platform.
The message seems to be obvious about why WordPress chose that name for 6.3, and if by any chance you didn't get it, they say it bluntly: "With "Lionel" you can create beautiful and compelling websites more efficiently than ever. Whether you want to build an entire site without coding or are a developer looking to customize every detail, WordPress 6.3 has something to pique your interest. As you unpack and explore this latest release, you will discover updated functions and navigation designed to help you work and create with less effort, design tools that give you more control over layout, and added functionality enriching the site-building experience."
"Lionel" marks a major chapter in the evolution of WordPress as a tool for expression. It's the culmination of years of work from hundreds of contributors, bringing a more powerful and cohesive editing experience for crafting websites with blocks. It continues the quest of making web publishing approachable for everyone—so it's also just a new beginning", says Matías Ventura, WordPress 6.3 Release Lead.
What's in the box?
A lot of stuff, actually. You could easily think it's a full major release and not just a "dot" expansion.
One of the major changes is with the Site Editor. It comes with the modest claim of "Do everything in the Site Editor." The feature brings together content, templates and other items to make it easier for admins to create, add, edit pages, patterns, menus, etc. The idea is to have everything major in one place, instead of looking for it in various menus.
There's also a new preview feature for block themes. You can finally see block themes before you switch the Site Editor. Even better, it's also possible to customize the theme right in the preview and before actually activating it for the Site Editor.
Among the changes we also see new tools for design edits, a better Command Palette to add commands or features. There's also a tracker for style revisions which makes it easy to restore previous styles if something is not right after recent changes. It's also easier to show or hide content with the Details block, for example to hide a spoiler or to make an interactive section of the page.
More oomph for your site
The WordPress 6.3 Lionel update comes with a lot of performance upgrades, too. In fact, there are more than 170 of them. There's finally built-in support for defer and async Scripts API, along with block template resolution, lazy-loading of images, emoji loader, etc. All of these should make sites perform even better, while removing the need for so many plugins to get the same features. This is better for the overall size of the site, the performance and also the security.
WordPress 6.3 comes with a lot of other smaller, but important changes. One of them is the option to set a default aspect ratio of all images in patterns. The top toolbar has also been reworked to be more practical and in sync with the latest additions.
Lionel also brings more than 50 accessibility improvements. There are better labels, optimized tab and arrow-key navigation. Admins also have better controls for the image editor and better support for assistive technologies to make navigation easier.
Another small, but welcome change is that WordPress will be able to auto-restore the previously installed versions of plugins or themes if something goes wrong during a failed manual update. It's been way too long to have to roll back failed installs by hand. Finally, admins will save some time (and a bit of their hair) when this happens, and it will make life a bit easier.
An important change from the technical side is that WordPress 6.3 Lionel drops support for PHP5. The minimum supported version now is PHP 7.
The effects of all these changes
Right, that's the main part of the new additions of WordPress 6.3 Lionel. The full changelog is here. But what will the result of these new changes be?
WordPress says that the new version of the platform will not only help admins create better sites with less effort. It will also improve their standing within search engines and will improve their SEO scores.
Lionel will help websites get better Core Web Vital SEO scores, especially with regards to Largest Contentful Paint (LCP), says SearchEngineJournal. This is thanks to two main improvements. One of them is the performance. Page speed might not be a crucial SEO factor, but it does have a big impact on the desire of users to remain on a webpage. If it loads too slowly, they will exit to look for a better – and faster – site.
The second one is even more important – user experience. The better the website is for the user, the more they will use it, keep returning, and even recommend it to others. User experience is a vast topic with a lot of variables. This is why Google has tried to put a bit more sense to it with LCP.
It measures what the users see in the browser and how it's optimized based on the Core Web Vitals (CWV) requirements. WordPress 6.3 aims to improve the results by using HTML attributes on specific elements.
One of those features is Fetch Priority. It will tell the browser which resources to download first in order to render the content in the visible browser space. Content that's not in the visible space, i.e., the user must scroll to get to it, will have a low download priority. Admins can use Fetch Priority to their liking, giving them control on which resources to have the needed priority and optimize the page to their needs. According to WordPress, this feature improves LCP score by 5-10%.
The aforementioned lazy-loading of images is also playing a role for better LCP scores. WordPress 6.3 improves the feature by automatically detecting which images will benefit of this approach and which – won't. This way it will achieve a better balance to load critical images immediately and not delay them, for examples logos and icons. Be warned, though, if you already use plugins to get such functionality, they may be affected by the update. So, if you have any issues with them after installing WordPress 6.3, that's the reason and you either have to update the plugins, too, or disable them. You didn't really expect there to be an update of something without at least some issues, right?
With that said, WordPress 6.3 is written with the idea to not override custom applications. So, while there might be some affected plugins, if you already have setup attributes like Fetch Priority and lazy-loading, they shouldn't be affected by the update.
With that said, the update is pretty substantial. So, it won't be a surprise to see that some plugins and features, especially older ones, have issues with it. Overall though it should bring some much-needed improvements to the overall webpage performance and experience. Given that millions of websites use WordPress, these improvements should be felt by admins and users globally and should make the internet a better place. At least that's the hope.