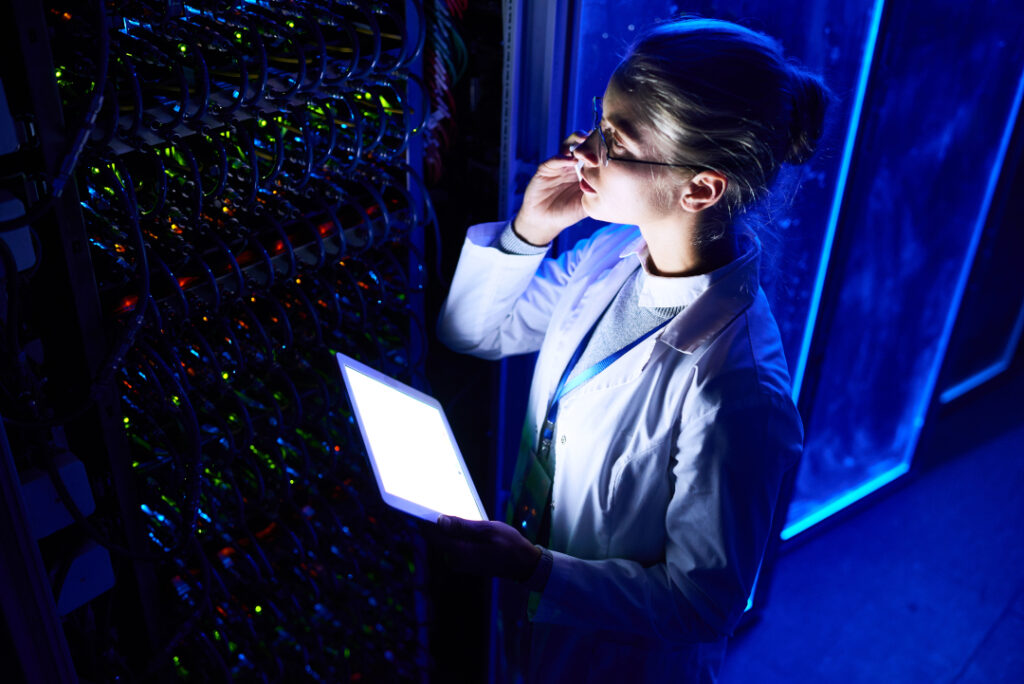 11.01.2023 436 0
Sustainability (again and always)
Data centers require a lot of energy; processing data and cooling the hardware takes a lot of power. Thus, they can have a massive carbon footprint which is far from ideal along with bigger bills, a bad reputation, and it's just bad overall for the planet in general. So, optimizing energy consumption and improving the overall performance of data centers is key. And there are a lot of ways to achieve this, and the benefits are worth it. A study by Gartner reveals that 87% of business leaders plan to invest more in sustainability in 2023 and beyond. The reason is that many companies now have environmental and social goals and among them is to ensure they use clean energy for all of their activities. This means that even their partners and the services they use must also employ sustainable practices. However, sustainability isn't just about the electricity the data center uses. Many of these facilities also need a lot of water for their cooling which can take a toll on the environment in the long run. So data center operators are actively investing and incorporating techniques to lower water consumption, and filter then return it back to the environment and so on. It's very close to creating a circular economy within the data center where it not only produces a lot of the resources that it needs, but it's also able to eventually start adding to them. This is not an easy or cheap task and will require years of constant work.
On-site power generation
This is tied directly to the previous trend. According to Data Center Frontier (DCF), in 2023 more data center operators will start or explore on-site energy generation and it's more than the obvious solar panels on the roof. For example, Microsoft plans to build a 170-megawatt gas power plant for its needs in Ireland. The Irish grid operator, EirGrid, basically capped power hookups for new data centers around Dublin, so the company needs to make its own energy. Another interesting venture is using hydrogen fuel cells. They are already drawing interest for backup power, but now there's also a move to use them as a primary source, too, says the company Vertiv. "These fuel cells will function much like a generator at first, providing momentary load support, and eventually hold promise for sustained or even continuous operation," Vertiv said in its projections for 2023. Of course, solar power is also on the list. Still, since data centers require a massive amount of electricity, often the power solar panels on the roof can't provide the amount of energy that's needed, or the position or location of the data center is not suitable for these panels. So, solar is becoming a choice for specific niche projects and/or edge data centers. Since they are smaller, they require much less energy and thus it's easier to power them up via solar. The company Edge Centres is already doing that. It has built a network of off-grid edge data centers in Australia and five Asian countries, and in 2023 it wants to expand to the US which may be a game changer.
Bye, bye, water
As mentioned, water consumption is a big deal among data centers, and this challenge needs to be solved fast. "In just a few years half of the world's population is projected to live in water-stressed areas, so to ensure all people have access to water, we all need to innovate new ways to help conserve and reuse this precious resource, said Adam Selipsky, CEO of Amazon Web Services to DCF. This is why data centers are rapidly looking for other ways to cool off. Big players are also pledging resources to become water positive, i.e. to generate more water back into the environment than they have used. Google is one of them. "The best approach depends on local factors — there is no one-size-fits-all solution," said Urs Holzle, the Senior Vice President, Technical Infrastructure at Google, in a blog post in November 2022. "In many places, water is the most efficient means of cooling. When used responsibly, water cooling can play an important role in reducing emissions and mitigating climate change. Water-cooled data centers use about 10% less energy and thus emit roughly 10% fewer carbon emissions than many air-cooled data centers. In 2021, water cooling helped us reduce the energy-related carbon footprint of our data center portfolio by roughly 300,000 tons of CO2." Another approach is to raise the average acceptable temperature within the data center This will help reduce the need for resources to maintain it whilst also keeping good operating conditions for the hardware. Some companies are already doing that. Every little bit helps to achieve the goal.
Automation is going to continue
Data center automation is already a big market. According to Grand View Research, it will be about $7.6 billion for 2022, and it's expected to continue to grow and reach $20.9 billion by 2030. The analysts say that data center automation will enjoy the increased enterprise spending on cloud services along with the overall increase in cloud server users. So, as data centers grow, they will need to automate more of their processes in order to keep up with the loads. Along with this, cloud infrastructure is becoming more complex. The popularity of hybrid cloud architectures, with the need to optimize every detail to reduce energy consumption, and the goal to boost overall efficiency while maintaining reliability and security sets up quite the stage for automation. This is also the area where artificial intelligence (AI) in data centers could thrive the most. Fast and accurate decisions are key to maintaining good automation. Without AI, automation would be reduced to only specific commands with limited ability to adapt to changing situations or threats. Adding AI to the automation picture though makes it a viable choice for a lot more than simple maintenance or process management. "After decades of travelling along an exponential curve, AI has reached its own 'new world' moment. Sooner and more radically than we expect, AI will remake every major category of enterprise software," says Ashu Garg, general partner at Foundation Capital to DCF. Hyperscalers will have an important year Hyperscale data centers became a hot topic over the past couple of years, but 2023 may be a bit of a down year for them. In 2022, companies raced to lease and book space and capacity at hyperscale data centers, because they were afraid the chip shortage and other crises may leave them without the ability to get any data center space at a later time when they might need it. Large customers pre-booked entire data centers even before their construction had started. Of course, this can't last forever. So this year, hyperscalers will most likely lease less space and this could trigger "fears" that they are losing ground. In fact, they now have to simply start to provide the services they have been booked for. Also, high inflation and rising costs around the globe are slowing down some projects. In the middle of December 2022, Meta announced it will rethink a lot of the data centers which are currently under construction and has put them on hold for the time being. While the official reason is that the company wants to rework them so they are ready for the AI future, the decision also comes at a time when Meta has laid off more than 11 000 employees and embarked on a cost-cutting and restructuring move. Currently, there are hopes that this "cooling-off" period in hyperscale data centers will be temporary. The last time this happened was in 2019, but for the following three years all was well – however, the pandemic in 2020 was a big boost to the IT industry in general and especially to the cloud and data centers.
Industry-specific clouds
Another big and interesting trend is industry-specific cloud infrastructures. Gartner says that this niche will grow a lot and by 2027 over 50% of enterprises will use such a platform. What's an industry-specific cloud? Gartner defines it as: "a combination of traditional cloud services with tailored, industry-specific functionality" that could serve as "an alternative to enterprises purchasing a variety of cloud offerings, as they provide a pre-integrated solution that coincides with specific vertical market needs." It's also tied with another trend – cloud-native servers. "While virtual machine technology boosted the productivity of the traditional data center, cloud-native technologies such as Kubernetes and containers and various iterations of serverless technologies now span the public cloud and data center alike," wrote Forrester Research principal analyst Lee Sustar, quoted by DataCenter Knowledge. Data centers will for sure continue to surprise us with other developments, too. Some of them may be unexpected, but for sure it will be interesting to follow them through. Speak to
Neterra
or
Sofia Data Center (SDC)
and colocate your equipment in Europe with a low price for electricity. SDC meet the highest TIER 3 data center standards. You can rely on 24/7 security, video surveillance, redundant power, and air conditioning fast and redundant connectivity with direct connection to 200 points of presence worldwide and a Carrier-neutral policy.