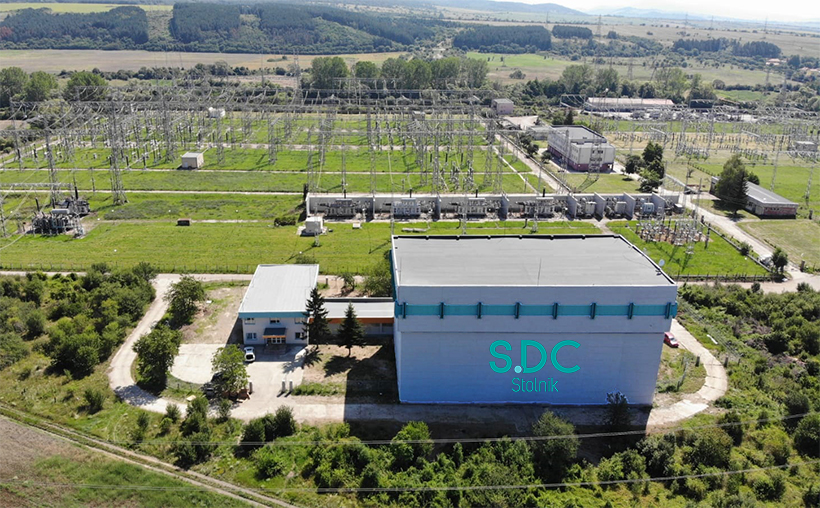 18.08.2021 1,000 0
We are now well into the second half of the year and things have been quite dynamic. The world is a very different place compared to a year ago let alone to two years ago. Now there are a lot of challenges to tackle and they seem to pile up one on top of the other. Despite all of that, the show also must go on. Innovations have to continue, and this is actually quite important for the industry and the economy.
What is mentioned above could be applied also for data centers. They have always been an important asset in the IT world, but because of the pandemic, they became priceless. As millions of people started working remotely, they discovered the benefits of cloud-based services, apps and features. And what is the backbone of the cloud? The data center, of course. No matter if it is a public or a private one, data centers are more important than ever and thus the innovations and trends surrounding them have accelerated quite a bit.
What are the latest data center trends? What's poppin' in 2021? Let us find out and explore the hottest developments. Some of them are not exactly brand new, as they have been going on for a while, but are becoming more prevalent.
Automation
Data centers are becoming bigger and more complex. They can house multiple different services which require specific skills and approach. All while there's simply not enough skilled employees. The talent shortage is a problem that will not be solved anytime soon. The employees that are available, also have to adhere to many of the restrictive measures, so a lot of them work remotely most of the time.
As a result, there are not enough people on hand to solve issues, work on the maintenance and on adding new hardware. It could be said that automation is key. Proper automated systems can help with hardware configuration, status monitoring and issue reporting, scaling services and managing resources. Advanced systems can even help with solving some of the issues or giving early warnings when they detect signs of possible issues. All of this frees admins to work on other tasks, instead of spending time to review logs or for mundane, repetitive tasks like configuration, setup, scaling and so on.
Now, there are even more ambitious projects. Robots are going to slowly make their way into data centers, too. They can help with the cooling system, deploy hardware, connect and lay wires, even hot swaps. Initially, these robots will be controlled by remote workers, but we all know that it's just a matter of time before they become more and more autonomous. According to AFCOM's 2021 State of the Data Center Industry survey, more than 40% of companies plan to deploy robotics and automation features for their data center monitoring and maintenance over the next three years. 16% say that they are already using such technologies.
Remote management
Speaking of remote workers, of course, remote management is an absolute must. Here the opportunities are endless. There are lots of ready-made solutions. Another vector is the customized platforms. They offer more options for tailored configuration options according to each data center specifics. Such an approach will give remote admins more abilities and will ease the employee shortage.
Of course, here security is an important topic. Ensuring that the connections are secured, and admins will not be compromised by hackers is going to be a big battle. This is where VPNs, two-factor authentication, hardware keys and all other security measures become even more important. Additional employee trainings are also recommended so that admins and data center staff can be up to date with the latest security trends, threats, and preventions. It all sounds repetitive, but there is a reason for that. Despite the years of constant "nagging" from security experts, most breaches still happen due to employee negligence.
Artificial intelligence
This is another trend in the field of data center maintenance and management. The use of artificial intelligence (AI) and machine learning can make a big difference. Of course, AI would play a role in data center automation. Why it is a separate thing, then? Because it is a very complex and broad subject. Developing AI is a science, art and a trillion-dollar industry that is just getting started.
Plus, here we will not focus on the automation and maintenance. Instead, we talk about AI for analytics and predicting various scenarios. Imagine if you have an expert for your data center that can predict not only when there will be peak load times, but also what resources you have to bolster. Or being able to detect a cyberattack and respond to it in real time, then adapt the system defenses so it does not happen again. Proactive decisions and actions will be the key to set AI apart from all other forms of data center control and management.
Data center-as-a-Service
When companies around the world had to move their operations to the cloud overnight, many of them realized that is not so easy. Many companies found out that using a data center is not only a danger to their business, but an asset. The problem is that building and maintaining a data center is quite the expensive venture. It is not something that small, medium, and even a lot of big corporations can afford, nor they should.
This is where Data Center-as-a-Service (DCaaS) comes in. According to many, this is the biggest and most important trend in this segment now. With so many clients expressing interest in a data center, providers have a new revenue opportunity. Imagine getting a data center without the big costs and issues. Seems like quite a deal. Another possibility would be shared data centers where there are only a select few users and they know who is who, sharing costs and responsibility.
Colocation
Of course, DCaaS or sharing a data center, while great, is also going to be an expensive feature. Colocation is a more affordable alternative. You can use the data center facilities to get your hardware there or rent a machine which is already installed. Either way, you get all the benefits of a data center, without the maintenance woes for the building and infrastructure. You are responsible only for your collocated hardware.
In most cases, colocation is used as a backup setup, but thanks to the pandemic and the rise of remote work, it became a way to place resources at various locations and ensure employees everywhere have fast and secure access to the company network. Thanks to this approach, you can build a world-class company infrastructure without the massive investments needed for private datacenters.
Edge
Edge computing is relatively new and as such, it has a lot of hype around it. Initially there was some skepticism whether it will be able to deliver on the promises. However, the lockdowns and sudden increase of remote work became a use case for the edge. As such, companies like Dell, HPE and others started to pour resources in edge-related hardware and products. Amazon Web Services and other cloud providers have turned their attention towards the edge, and this is just the start.
Gartner predicts that by 2025 75% of enterprise-generated data will be processed at the edge. This will result in a massive emphasis on security, efficiency, and data connections. Doesn't this mean that the regular data center will become obsolete? Not at all. It will still handle data storage and the more complex and resource-intensive processing. The edge will be a very welcome helper and assistant to the data center. It will handle the real-time data processing, especially for the IoT devices, which will help ease data congestion over the network and at the data center.
CPU innovations
The data center hardware is also changing and evolving. Intel, AMD, Nvidia and other manufacturers are locked in a tech race to achieve new groundbreaking developments and innovations. Intel, for example, is betting on its third-generation Xeon Scalable CPUs, but so far it seems like something is missing. AMD, on the other hand, has been on a slow and steady rise. For the first quarter of 2021 it records an 8.9% market share in the server CPU segment. That is still far behind Intel. However, it is still in the green, while Intel has been on a decline.
One of the reasons is that AMD's EPYC Milan server processors are competing for the highest performance in the industry right now. Another reason is the rise of ARM CPUs for data centers. Here Nvidia is investing a lot of resources and effort. In 2023 it plans to release its new ARM data center CPU Grace. The company aims for a massive performance boosts – up to 10 times faster AI performance than AMD's best performing EPYC models.
Energy on-site
One of the big problems with data centers is their energy consumption. These big facilities house so much hardware which processes vast amounts of information day after day, non-stop. It also needs a lot of cooling. The additional power needed for the infrastructure, security systems, employee facilities and so much more. Oh, and you also need alternative power sources in case of disasters, emergencies, blackouts and so on.
As you can see, this is all very complex and expensive. Therefore, a popular data center trend is also on-site power generation. There are plenty of opportunities here – gas-powered fuel cells, sustainable energy generation and mixing several technologies at one place. It also depends a lot on the location of the data center and taking advantages of the available sustainable resources.
Be more and more green
High energy consumption usually means more greenhouse gasses. Not only that but cooling usually uses a lot of water. Then there are all the various materials and chemicals that can be found at data centers and their equipment. Left unchecked, data centers can quickly become a pollution nightmare. Luckily, that is not going to happen. Manufactures, service providers, investors, stakeholders, and customers all keep an eye out making sure that the data centers will not become an ecological threat.
There are plenty of technologies in all aspects of data centers which aim to improve or completely solve any pollution issues. This includes new developments for cooling and water purification, using rainwater and/or snow, thermal activities, harvesting energy from the Sun and wind and more. This is the trend that will always be a major factor in the data center industry. In fact, it will probably be constant as there will always be new and better ways to increase energy efficiency and reduce emissions. This can reduce costs in the long term and it also makes the service more attractive to customers.
If you want to read the last article, written by the same author, here it is: