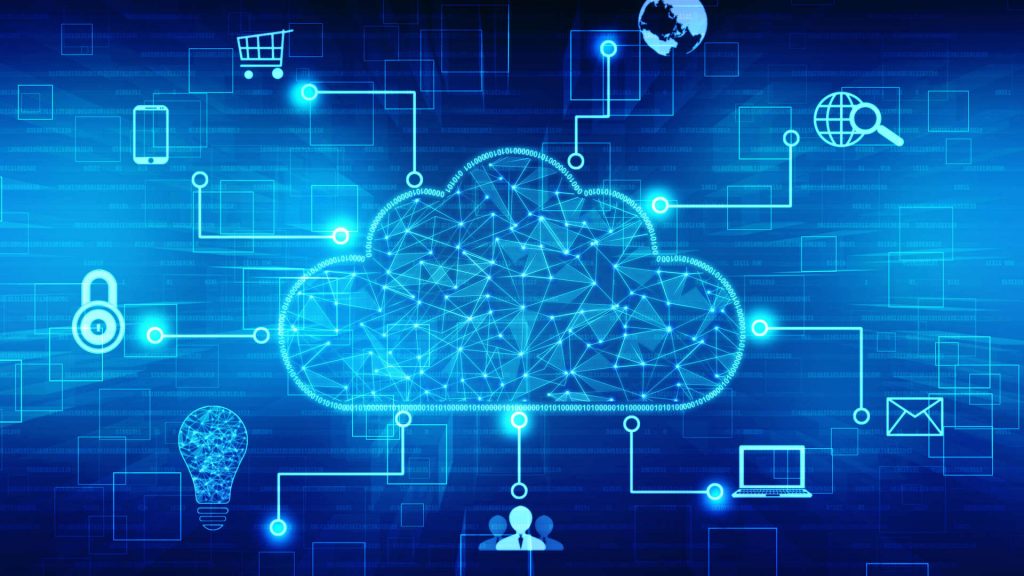 27.07.2022 93 0
We've talked a lot about how good the cloud can be for a business. But usually, actual cloud users rarely talk about it. One of the reasons could be they don't want to give insights about their successful practices to the competition. Or maybe they expected more from the cloud, but don't want to admit it?
While it's difficult to give an exact reason and it will be very individual to each specific organization, these two options are most often the main explanations. The first one is down to finding companies which are willing to share such details. The second one is most often related to poor cloud configuration and resource management. Today we will explore both and see what we can do about them. But first, a little bit of stats.
Cloud spending on the rise
The latest data by IDC shows that businesses spent $18.3 billion on cloud computing in the first quarter of 2022. That's up by 17.2% year over year. 68% of the total, $12.5 billion are spent on public cloud services. It shows that spending for cloud services is on track to overtake traditional IT hardware spending for the first time.
"For the full year 2022, IDC is forecasting cloud infrastructure spending to grow 22% compared to 2021 to $90.2 billion – the highest annual growth rate since 2018 – while non-cloud infrastructure is expected to grow 1.8% to $60.7 billion. Shared cloud infrastructure is expected to grow by 24.3% year over year to $63.9 billion for the full year. Spending on dedicated cloud infrastructure is expected to grow 16.8% to $26.3 billion for the full year", says IDC.
Long term, IDC forecasts spending on compute and storage cloud infrastructure to have a compound annual growth rate (CAGR) of 14.5% over the 2021-2026 forecast period. This will reach $145.2 billion in 2026 and account for 69.7% of total compute and storage infrastructure spending, the company says. "Shared cloud infrastructure will account for 72.6% of the total cloud amount, growing at a 15.4% CAGR. Spending on dedicated cloud infrastructure will grow at a CAGR of 12.1%", IDC also forecasts.
Are companies spending this money wisely? "If you're spending more than 50% of your IT budget on cloud and the number of applications is less (or way less) than 50% migrated, then you're spending more on cloud computing than originally expected. Or you're just not as efficient. Overspending is more likely", says David Linthicum, an analyst for InfoWorld.
He says that if 54% of your IT budget goes to public cloud services and about 42% of apps and data are migrated, that's a 12% gap in value. Linthicum says such a gap can close relatively easy as the organization improves its usage, deployment and cost management. But, if you don't do anything about it, such a gap can be significant overspending.
Cloud usage is getting bigger
Another report by Virtana shows that 78% of organisations have deployed workloads in more than three public clouds. 51% of respondents plan to increase their public cloud instances by the end of 2022. This shows a clear trend with serious momentum behind it – companies are adopting and loving the multi-cloud approach. It also means they have to be even more mindful about how to efficiently manage workloads and avoid overspending. A key to this strategy is that this should be an ongoing effort, not a one-and-done thing. The cloud constantly changes and evolves, so you have to do the same.
The report notes that many organizations used the initial pandemic wave in 2020 to get into the cloud and learn more about it. They didn't have much choice with the rapid closure of cities and the massive jump in remote work. Two years later, the majority of companies are now in the cloud and are looking for ways to reimagine and improve their strategies.
This comes with its own set of challenges. For example, 63% of respondents are using more than 5 tools for migration, cloud cost optimization, IPM, APM and cloud infrastructure monitoring. The problem arises when these tools can't work together so users can consolidate data and get a better overall view of what's happening and what are the results of their efforts. This is usually where the value gaps form and organizations are starting to miss out on the benefits or worse, are steered in the wrong direction.
There's a lot to learn about how to do this. And there's no single or easy way to become a cloud master. Companies have to simply carry out continuous efforts and learn and adapt. The cloud moves faster and we can move faster in the cloud, says Linthicum. And when you do so, you can enjoy some of the actual cloud benefits and results. Let's check them out in the real world.
What are the actual benefits?
The ways the cloud can benefit your organization vary due to a lot of factors. It's all down to the industry you are in, the services you use, and the goals you have. Plus, sometimes companies simply find innovative or unusual ways to deploy cloud solutions and get more out of them, notes ChainStoreAge. This publication focuses on the retail industry and as such, the following benefits are the result of the ways various retail organizations use this technology.
For example, the global retailer H&M Group is using Google Cloud for data analytics to enhance both customer experience and supply chain operations. The system includes a core data platform, data product, advanced AI and machine learning. It will establish a new data mesh – all types of data and events from multiple sources should be more accessible and easier to handle. This includes information from in-store, online and even third-party brands and suppliers. It will allow the Group to optimize internal supply chains along with creating new customer experiences including online.
US-based Wolverine is using Microsoft Azure Arc to create a hybrid cloud enterprise environment. The company combines on-premises hardware along with multiple clouds and uses it to create better customer personalization services. The system also helps improve warehouse inventory and stock management and availability while reducing shipping times. Wolverine also uses the environment to test and deploy business solutions more quickly. There's better data analytics, too. All of this goes back to the customer with better specific insights and individual recommendations while customers are considering various products. Wolverine is also transitioning to RISE with SAP ERP and running it on Azure.
Bastard Burgers may have a bit of a spicy name for its fast-food chain. The Swedish company has 67 restaurants in Sweden, Norway and New York along with ambitious plans to expand into Finland and Central Europe. So, it also needs to rely on the cloud for its global operations. The company is using Oracle Micros Simphony Cloud POS to manage multiple currencies, languages and tax laws. It also will use Future Ordering soon to improve delivery and pickup of orders for customers. The entire flow of online ordering data to the POS system and then to the preparation and deliveries of meals will become fully automated.
Walmart has gone even more ambitious. The company is making its own Walmart Cloud Native Platform. It's a hybrid cloud setup to help bring together Walmart's own infrastructure and the public cloud. "The idea is to abstract the underlying infrastructure so that it looks the same so that application teams and developers don't have to worry about the differences between Azure or Walmart infrastructure, for example," Kevin Evans, vice president of infrastructure services at Walmart, told InfoWorld.
"We provide a container platform or a VM and that becomes the single point of interface for our engineers to write on, while also exposing the best of breed capabilities for them to consume," Evans said. The company has made a console to allow developers easy access to the catalogue of managed services. All of this has to happen while still allowing developers the freedom to use each cloud's best services and not stifle choice. It's definitely an interesting approach which is complex to set up but has massive potential for the users. The company uses the Triplet Model and says it can reach as much as 18% of annual price optimization. Walmart also estimates it can make 170 000 adjustments to its website's backend every month – a 1700x increase. And it also says 70% of Walmart's applications are "generic in nature" and can run "almost" anywhere, thus they are more portable.
Some cloud service providers with many years of experience, such as Neterra.Cloud, advise businesses free of charge on the optimal solution for them.
It's about the usage
So, the cloud can indeed bring massive benefits when you use it right. The technology is there and it's all down to the way each customer can use it. On the surface, it looks easy, but a lot of organizations are still struggling to get more than one-third of their workloads into a hyper-scale cloud, says Michael Fulton, vice president of Expedient and member of the Forbes Technology Council. He believes there's a common misperception that hyper-scale is equal to the cloud.
He notes there are several hyper-scale providers like Azure, AWS and Google Cloud Platform. They all are similar, but also different with their specific strong and weak sides. The key is that "if you choose one-size-fits-all in the cloud, the entire financial model breaks down. I liken this to a "cloud iceberg", he says. Often companies focus on the obvious things like customer-facing applications, highly variable workloads, etc. Usually, they are the easier ones to handle. But core applications (ERP, finance, etc), heavy data transfers, e-commerce apps, etc. are the ones that are mission-critical and more difficult to bring to the cloud.
"Refactoring these applications (even if possible) could take years and add minimal value to the business. For these sorts of workloads, a hyper-scale cloud is typically overkill, and an alternate cloud can be just the landing spot to meet your needs", he says. This is where the multi-cloud again comes into play. For such tasks, you can use niche, alternate clouds, which are specifically created for these workloads. This means companies have to make some effort to find out what is the right cloud for them. Improper placements of workloads can be the reason why your cloud migration isn't going as you planned, says Fulton. Use data to build your business cases and identify key objectives. "Remember to view the cloud adoption as a journey, not a destination", says Fulton. And he's spot on.