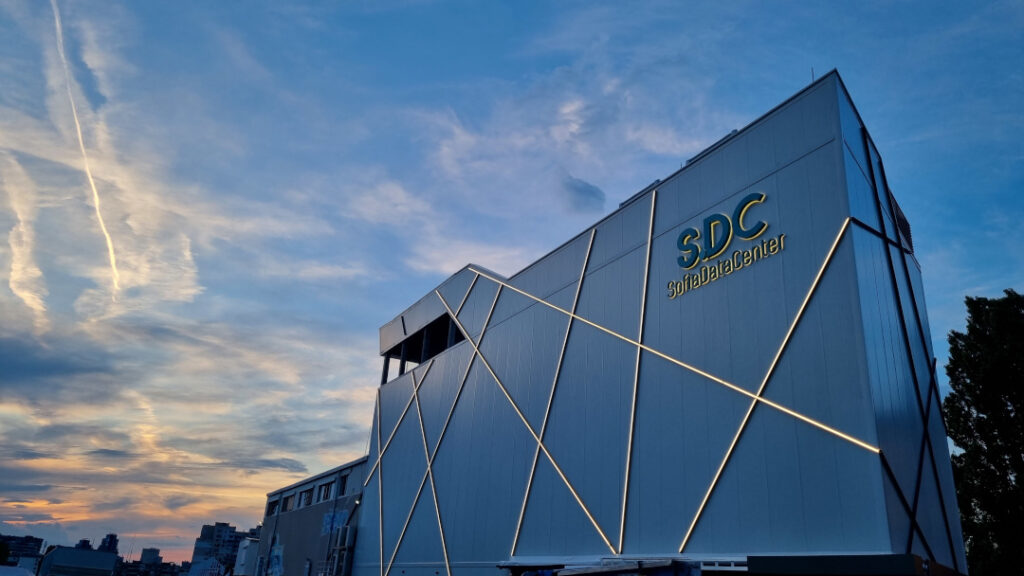 16.11.2022 288 0
Data centers are quite the hot topic these days for multiple reasons. One of them is quite literal. They generate a lot of heat and cooling them is a complex and expensive challenge. Companies around the world are working on various solutions, but there can't be a clear winner as there are many variables.
There's not going to be a universal cooling data center solution, but there are several technologies out there that can be a great choice for certain scenarios. Let's check out some of the most interesting that are leading the trends. There are some very interesting ideas that are coming.
Let's immerse into it
We usually associate Intel with chips, but the company is also a big name in various data center activities. One of them is cooling. It makes sense, as the chips are the main source of heat in data centers, so effective cooling is a must. Working together with cooling specialists, allows Intel to gain insight and further optimize its hardware. And it helps cooling engineers come up with better solutions.
Intel is now working with the Open Compute Project and cooling vendors to create standards for liquid cooling in order to make the method more accessible. And the company is particularly invested in a specific niche in liquid cooling – immersion cooling. This is where entire server boards are fully immersed in liquid.
"Air cooling has been with us for a long time, and people have talked about liquid cooling for a long time. It's always that thing we're going to do in the future. We believe we've reached a time where liquid cooling has to play a much bigger role in the data center. I believe there's been more energy around immersion cooling in the last year than I've heard in a very long time I think the time is now," says Zane Ball, Intel's Corporate VP and General Manager Datacenter Engineering and Architecture during the Open Compute Summit in San Hose, quoted by DataCenterFrontier.
Immersion cooling has its share of benefits. Among them is the possibility to use servers without a raised floor. There's no need for chillers or other air cooling tech, either. It's also more effective for high density server setups which are gaining popularity with the rise of AI. The more the power increases, the more difficult is for air cooling to cope. So, alternative solutions are needed.
Immersion cooling is also good for warmer climates, Ball says. It allows to removal of fans from the system thus significantly lowering the energy consumption of the entire data center. The use of special liquid will also reduce the water consumption of data centers, which is another benefit for their expenses and for the environment.
The main issue with immersion cooling is that many vendors do not accept warranty claims for their chips if they are cooled like that. This is why Intel wants to step in and help create clear standards. "One of the problems that we need to solve is the liquids themselves," said Ball. "The liquids touch every component, so every component somehow needs to be qualified to work with the liquid, and it's a problem. So we need to standardize the liquid so that systems know what to expect from their liquid.
Of course, there are other challenges, too, but the company wants to tackle them one step at a time. The main goal now is to build the foundation with standards and clear specifications. This will allow the industry to scale up immersion cooling and solving the next challenges will become a natural part of the process.
Meta joins the liquid chat
Facebook's parent company Meta is also a fan of liquid cooling. The company knows that with the rise of AI and its vision for the metaverse, it will need immensely powerful data centers. And they will generate heat. A lot of heat.
So, what's Meta going to do? It's going to join the liquid cooling trend. The company announced during the same Open Compute Summit its new approach. It will feature a gradual shift to liquid cooling for its sites. It won't be an exact immersion cooling, though. Instead, Meta will use cold plates for GPU cooling which will rely on water to keep the temperature down. It's already working on several designs to manage the supply of water as power densities increase.
"The power trend increases we are seeing, and the need for liquid cooling advances, are forcing us to think differently about all elements of our platform, rack and power, and data center design. As we move into the next computing platform, the metaverse, the need for new open innovations to power AI becomes even clearer," writes Alexis Bjorlin, Meta Vice President for Engineering, in a blog post.
Basically, Meta is going to rely on an air-assisted liquid cooling approach, trying to take the best of both worlds. This is good for liquid cooling vendors as Meta is going to be a massive client with huge demands. So, just by itself, it has the potential to be a big jolt for the segment. The company says it has 47 data centers currently under construction around the world. Not to mention it will also upgrade its existing ones where the solution makes sense.
Less water, more heat
So, Meta wants to move to liquid cooling, but water based. This, especially when considering the massive scale of its operations, could cause worries about a seriously large water consumption bill.
Meta knows this, so the company is also working on solutions to lower the water usage as much as it can. Recently the company conducted tests at one of its data centers and it has made a bold decision – to raise the server rooms' temperature to about 32C. It already has pushed humidity levels to about 13% in server rooms across all data centers. The combined effort will save "millions of gallons" of water annually.
"We have a ruthless focus on reducing our water usage," said James Monahan, Data Center Facilities Engineering Director for Meta to DataCenterFrontier. "Being water positive means we are going to restore more water back to the environment than we consume."
For that to happen, the company works on maximizing hardware usage in various conditions while keeping an eye on safety. All decisions are taken after tracking several criteria for issues, failure rates, etc. Meta's goal is to be water positive by 2030. It's going to be a tough challenge, considering the rate at which it's building new data centers.
Meta says that these changes are paying off. Water savings will vary from 10% to 65% depending on the climate of each data center. The company is also refining water processing and it's using better processes to filtrate and soften water. It's also investing in various water restoration and production projects to help offset its consumption. For 2021 the company says it has restored 617 million gallons of water and it has used 678 million for its global operations, but it also has another 875 million gallons in electricity production.
Constant development
Not all data center cooling solutions are coming from IT companies. Castrol is known in the automotive industry, but it's expanding into data center cooling, too. In October 2022, the company announced it's opening a test and development center at its global headquarters in the United Kingdom.
Castrol will focus on developing immersion liquids for data centers along with its partner Submer. The center will also allow customers and other partners to come, test and validate the developed methods. Among them are Submer's SmartPod and MIcroPod systems along with the new liquids.
Castrol's efforts are aimed at capturing and reusing heat from data centers, not just transferring it away from the hardware. "Immersion-cooled data centers could bring huge gains in performance and big reductions in energy wasted in cooling. Together, Submer and Castrol aim to deliver sustainable solutions as demand for computer power continues to surge, says Rebecca Yates, BP's technology vice president for advanced mobility and industrial products to DataCenterDynamics.
Water and dielectric fluids mix well
Another company, OVHcloud, is also working on new data center cooling technologies. One of them is hybrid liquid cooling with dielectric fluid and water in vertically sealed server tanks.
Basically, the servers are submerged in the fluid entirely. But there are also direct-to-chip plates with water cooling that go directly to the GPU and CPU. And there's a classic serpentine coil to provide additional cooling area. So, it's basically a water cooled server which is also cooled by liquid overall.
The project has 16 patents and it's currently in the testing phase. It's made to fit a conventional rack and it can hold up to 48 independently cooled servers, and there are no pumps, fans or other components, thus making for a completely silent operation. It's also possible to use the technology for heat recovery systems with an outlet water temperature of 65C.
"The typical immersion cooling solution usually employs pumps, heat sink structures, heat exchangers, condensers, sealed evaporative equipment, etc. that either consume large amounts of energy to operate, require sealed casings, or occupy relatively large surface areas that limit the number of servers that can be implemented," explains Ali Chehade, OVHcloud's R&D director for cooling.
The company claims the new design will lower energy consumption by 20% per year for each server when compared to air-cooling and by 7% by conventional liquid cooling. It will take time before it reaches data centers, though. The company is still working on open-sourcing some of the technology and it wants to further improve the solution before it brings it to the market.
Data center cooling is definitely a very dynamic niche. New technologies and ideas are racing each other and they need to be. As data center usage is only going to continue to rocket upwards, any improvement in cooling and sustainability is more than welcomed.
The cooling system used in the Neterra.Cloud data centers, for example, is free cooling. This means that when the temperature outside drops below a certain degree, cold air from outside is used for cooling, instead of being generated with compressors.
This system consumes less electricity. On the one hand, this is how environmental protection measures are implemented, and on the other hand, the costs of both Neterra.Cloud and its customers are optimized.
A huge part of the cost of the collocation service in data centers, as well as cloud and dedicated servers, is precisely the consumption of electricity, which is why measures in this direction have a great effect.