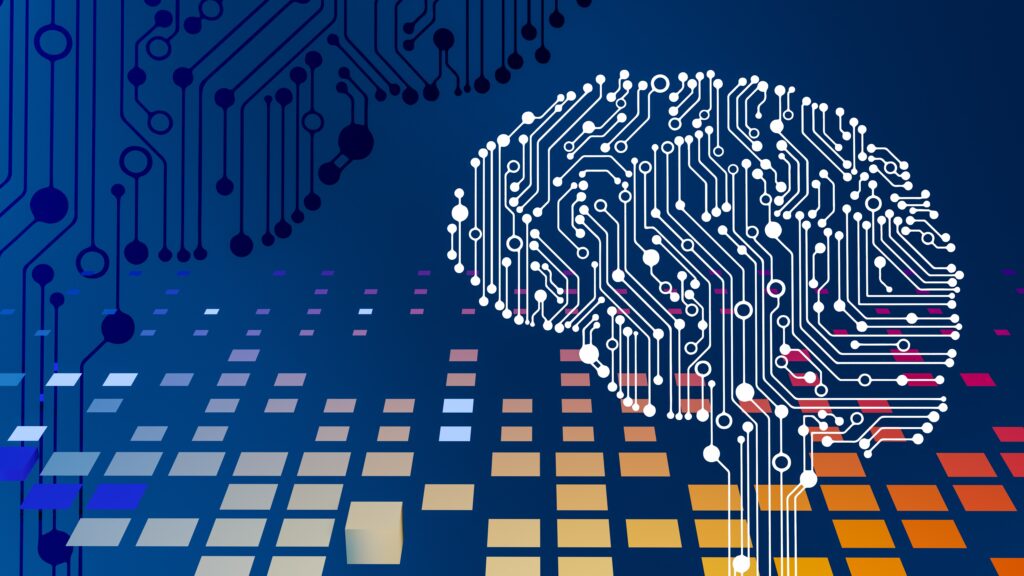 15.11.2023 96 0
Artificial Intelligence (AI) will change everything, that's for sure. But before it can do that, it first has to change the IT infrastructure it works on. This includes data centers which are already struggling to keep up with AI's demands. So, before AI can expand its full world-changing potential, it first has to transform the data center.
Turns out, this is not as easy as it may seem. There are several areas in which AI can, and it already is, helping data centers transform. But there are also some more challenges that are popping up. Among them are the constantly increasing hunger for more and more power along with the sustainability issue. Also, there's the available plots challenge and surrounding infrastructure. Currently the main solution of the industry is just "build more data centers," but that's not a sustainable approach. So, what's there to do? Let's explore the current activities of the industry and see where we are heading.
The data center boom is upon us
"The demand for AI is voracious right now. And all the major cloud providers and everyone in the data center space is racing to catch up," says Jacob Albers, head of alternative insights at commercial real estate services firm Cushman & Wakefield to TechTarget. It's a real AI boom which is just getting started and everyone in the industry is well aware of this.
"There's a well-publicized arms race happening in AI, and the major tech companies are expected to invest $1 trillion over the next five years in this area, mostly to data centers," Jonathan Gray, Blackstone's president and chief operating officer, says on an earnings call on July 20, quoted by Business Insider.
Analysts from McKinsey forecast that by 2030, data centers will reach 35 gigawatts of power consumption annually. In 2022, they consumed 17 gigawatts. Ah, but wait. There's more. Another research by Cowen estimates that AI data centers could require more than five times the power of traditional facilities. So, we may end up way beyond the 35 gigawatts predicted by McKinsey.
So, AI is demanding more powerful hardware which in turn needs more space, better cooling, and more energy. "It's staggering," says Marc Ganzi, CEO of DigitalBridge, an investment firm that owns and operates data centers, fiber networks, and other tech infrastructure, while also adding: "Not sure how we do it."
Well, they have to be quick to find a solution. Datacenterhawk analysis says that hyperscalers are commonly singing power leases for 36 megawatts right now. Something that was almost unheard of just five years ago. And now they are also reaching even 100MW leases. That's a lot of energy. "There's a big scramble for power in the industry. People are looking for power everywhere," Applied Digital CEO Wes Cummins says to TechTarget.
A key challenge is that AI providers have different needs from cloud or content providers. Thus, the data centers are different, too. On the one hand that's great as it allows for a more tailored approach, opening new opportunities for data center operators, and it also means a lot more innovation in data center design, deployment, operations, construction, etc.
On the other hand, all of this means it's often easier to just start from the ground up – AI data centers are becoming their separate world. One that could eventually compete with "regular" data centers for resources. Part of that is already happening…
Rural America is a new hotbed for data centers
One of the key aspects in real estate is location, location, location. The same is true for data centers, too. They need a good location that fits a lot of criteria. Among them is proximity to water, cheap and sustainable energy sources, good overall infrastructure and closeness to cities. After all employees are needed.
According to a big recap by Business Insider, rural America is the new favorite place for many data centers. Specifically, a small city called New Albany in Ohio. It's about 35km away from Columbus where there are several big data center projects already. Google, Meta, Microsoft and Amazon all have purchased land in the area and are planning to build massive data centers there. Real estate investors are also buying land there to build even more data centers and lease them. One of these companies is Lincoln Property Company and it has plans to build a 200MW facility.
The city is more than happy to welcome those projects. "Our regional message is if you're a major data center developer or customer, we want to talk to you," said Matt McCollister, an executive vice president at One Columbus, a business development group in the region to Insider.
Naturally, a lot of similar projects are also popping up in Northern Virginia and Chicago and other colder regions. But there are also big data center "neighborhoods" popping up in Texas, Arizona and California – all close to IT hotbeds. Tech giants are spending billions to buy old farms and build data centers on them. In fact, Blackstone predicts that the IT companies will invest $1 trillion over the next five years for AI development and the majority of that money will go towards data centers. QTS Data Centers says that in the last two years there was more capacity leased than in all of the previous 17 years. And interest is only rising.
The energy issue
And while there is plenty of physical space, it's not the same story when it comes to energy. A spokesman of Dominion Energy, a utility provider in northern Virginia, has said to builders last year it's struggling to add capacity and new projects could take years to power up. Just in the past four years Dominion has connected 70 data centers in Loudoun County, west of Washington DC, totaling 2,600 mega-watts – enough capacity to electrify 650,000 homes, the spokesman said.
Other power companies have the same issues. APS, the provider in Phoenix, says that it has received requests to connect new data centers whose power requirements are equivalent to "roughly 560,000 Arizona homes over the next eight years. That far exceeds our available generation resource and transmission capacity in the Southwest region during that time frame." "Utility power just can't keep up with the industry," Pat Lynch, an executive managing director of CBRE's data center solutions group, adds.
As of the second quarter, there was 7,242 mega-watts of planned data center development in these primary markets, according to CBRE, 158% more than at the end of 2020. So, this massive demand is driving innovations in the power sector, too. Providers are racing to add capacity and it must be sustainable as that's a key demand from data center operators.
"Lack of available power is already an issue in the primary geographies for traditional computing needs. And we're seeing customers build in secondary and tertiary geographies, where power is more readily available," says Barry Buck, marketing leader at data center builder DPR Construction to TechTarget.
AI and sustainability
As we established, AI comes with massive power requirements and that drives data center operators to search for sustainable sources. Sometimes, those sources might not be on land. Subsea Cloud is a company that wants to use the ocean as a new space for data centers. "What we actually do is we'll deploy and maintain these data centers for economic and environmental benefits, and it's fairly cost effective in the way that we're doing it," Maxie Reynolds, CEO of Subsea Cloud, told Yahoo Finance.
She adds, there are developments in locations in the North Sea, Malaysia and off the coasts of New Zealand. "By placing them underwater you eliminate the electrically driven cooling and see we see about a 40% reduction in the power that's consumed," said Reynolds.
"These things are important because as the AI workloads increase the need for power increases. The need for renewable energy increases. There's so much that needs to be done to make sure these data centers are far more efficient than before because I think that's going to be a big cost for these companies, both in the long and short run," Anurag Rana, Bloomberg Intelligence senior analyst, told Yahoo Finance.
Rana says that this will drive smaller companies to migrate their data needs and computing resources toward big providers. This will in turn help bring down both costs and energy consumption. And Rana expects this shift to continue over the next decade.
AI will naturally help with some of these efforts. We've already covered how it will help improve the data center. The technology will also help with smart energy grids, and it will improve energy generation, too.
AI is coming, be ready
Gartner predicts that while in 2023 only 5% of enterprises are using Generative AI applications, that will soar to above 80% by 2026. IDC predicts that by 2027, enterprises will spend $143 billion on Generative AI software and related infrastructure hardware and IT services. In 2023 it will be just $16 billion.
This is a massive jump which will be twice the rate of overall AI spending. And it will also be 13 times bigger than the annual growth rate for global IT spending. This means massive changes are coming and we are on the cusp of big challenges and transformations. The IT industry is already bracing for them and working to get ready in time. Are you?