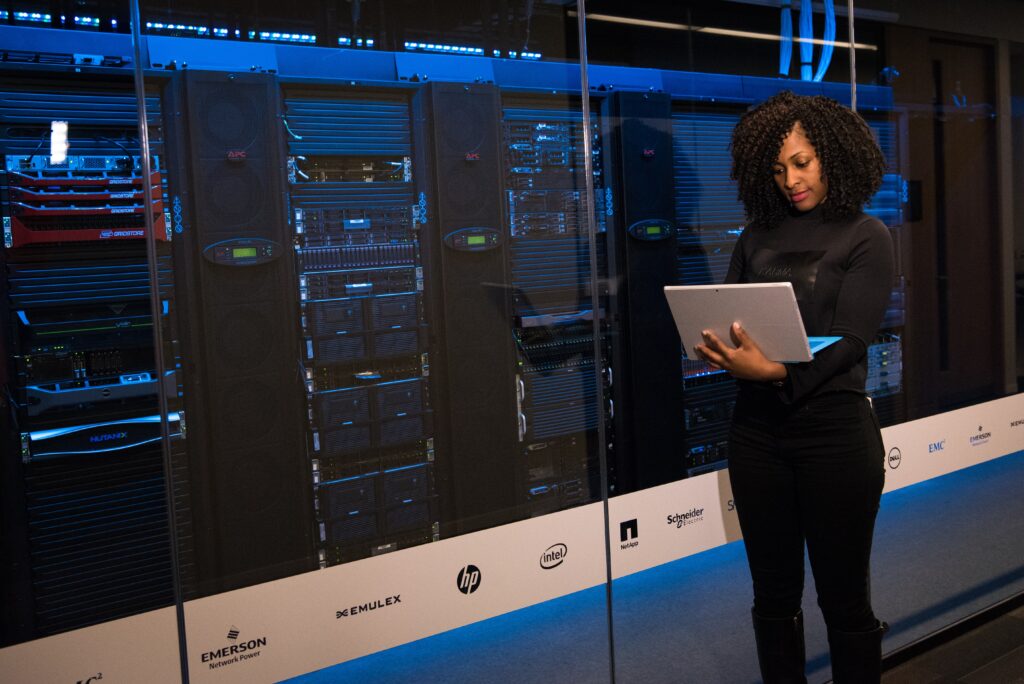 28.06.2023 218 0
The data center is a key component of the digital infrastructure allowing us to enjoy the services and technologies that enrich our daily lives. Of course, it's also facing a lot of challenges and we've already covered some of them.
So far, we've focused mostly on specific technical challenges when it comes to cooling, connectivity, security, etc. But the modern data center has to tackle other difficulties and some of them aren't even within its premises. We are going to take a look at a few other issues which data center operators have to work out. Some of them have nothing to do with actual technology and that can potentially make them even more difficult to handle.
Too much data center construction going on
As the use of digital services grows, so does the need for data centers. They are now being built at an accelerated pace all over the world. And they are getting bigger. Hyperscale data centers are now becoming part of the norm. Other companies are creating entire data center parks with multiple buildings for various niche services and requirements.
And of course operators are investing a lot in green energy projects, sustainability, lowering the water consumption and more. Despite all of that, the massive pace of data center construction is not up to everyone's tastes. In fact, recent news from Ireland, one of the preferred places for these facilities, reveal there's a bit of negativity against construction more data centers.
In the middle of June 2023 Ireland's Labour Party called to halt data center construction and development in the country. It also wants to add an additional tax on profits in this sector, DataCenterDynamics reported.
"Labour has consistently called for a moratorium or a pause on new data centers until an analysis is carried out into the impact of these centers on infrastructure. In Labour's pre-Budget submission last September, we called for the introduction of a temporary surcharge levy on data centers to claw back some of the environmental cost. Yet, as usual, the Government refused to even entertain such reasonable proposals", Party leader Ivana Bacik says.
She points out an analysis from the nation's Central Statistics Office which says that data center power consumption has increased by 31% in the past year alone. This is starting to cause worries that the electrical infrastructure in Ireland may soon be getting near its limits.
"This trend shows no sign of abating. More than half (62 percent) of the country's expected increase in electricity demand between 2021-2025 is set to come from extra-large energy users such as data centers. It's unsustainable. "This is putting a massive and unsustainable strain on the State's energy grid, electricity prices, and our climate emissions. The Minister for Environment has confirmed that an additional surcharge of €10 per MWh on data center electricity consumption within the State would raise nearly €40 million (based on 2021 figures). In all reality, the revenue generated would be even higher based on this year's figures" she said. Bacik calls for Ireland's "open-door" strategy towards data centers to be re-evaluated, "especially given these centers are light on jobs, but heavy on environmental impacts".
Of course, not everyone agrees. Climate Minister Eamon Ryan said: "The data centers are a really important, beneficial sector for our country. We have a huge advantage of having them here in terms of the potential industries that are based here that come with it." Enterprise Minister Simon Coveney added that there is "no technology-based economic growth without data centers."
Data centers are causing protests, too
And if you think this is an issue just in Ireland, you'd be wrong. Around the same time in June there was a conference about data centers in Virginia, US. The event – DICE Bisnow, gathered professionals from the industry, but also protesters, DataCenterKnowledge reported.
While not many in numbers, the protesters did have their concerns. Among them are data center greenwashing, marketing dishonesty, water conservation concerns, energy hogging and encroachment into national parks and rural areas. Basically, people are getting worried that data centers are becoming too big, too many and are consuming too much without bringing enough back into the communities they are located in.
"There are definitely significant questions around the industry, and that has led to some of the pushback. It's something that we as an industry are taking very seriously. My belief is that it is rooted in a need for education and outreach. The top line issue is that the data center industry is not well-understood", Josh Levi, president of the Data Center Coalition, a trade association of data center owners and operators with 19 members, told Data Center Knowledge.
And industry representatives are trying to help solve this issue and find solutions now, so that it doesn't evolve into a bigger pushback from people. One idea is try reform the idea of data centers from just another building, to a part of the community. How to do that? "These protests are a clear sign that NIMBY (Not In My Backyard). sentiment is still something the data center industry needs to address," states Vlad Galabov, Head of the Cloud and Data Center Research Practice at Omdia.
So, in order to change that, people must see actual results from data center operators, not just claims. For example, electric grid interaction, water recycling, heat reuse, active noise reduction, etc. Data centers should show they aren't just taking space, but bringing some value to the local community they are situated in. This is also a way for data center operators to showcase more value to communities – by helping and improving local education and attracting educated people with higher salaries. They should also accent the additional side benefits from powering the digital economy. Chances are everyone in the area are relying on at least a couple of digital services and require a data center.
Yes, but we still need jobs…
Another criticism towards data centers is they don't employ many people, but take a lot of space. For many the idea of a data center is just a big room with servers and a few people roaming around. In reality there are two sides of this coin. Data centers don't really need thousands of employees to keep them running. But they also do need people to take care of them and this includes skilled workers which are far from enough to go around for everyone.
Data centers do need people for basic maintenance and usually employ outside contractors to do that job for them. So there's that side benefit for the local community, but yes, it's not like it will open hundreds of jobs. The main need for a data center is skilled staff to run the technical side of things.
"The industry continues to be challenged with attracting and retaining top talent. It has forced us to be more creative in the methods used to recruit – especially technical and highly skilled team members… Leveraging multiple recruiting strategies is also important so that you pull talent from areas that may not have been fully utilized in the past. Additionally, we're creating more industry awareness at the technical schools, trade programs and universities to attract more diverse talent, that may have had limited visibility into data centers and the attractive career opportunities in this fast-growth space", says Rich Okoney, Global Operations Lead, Data Centers & Critical Environments for JLL in a discussion with DataCenterFrontier.
"Finding and retaining talent is a significant issue for all data center operators. Staffing challenges can also be extended to the supporting industries on the build side, like electricians, construction workers, HVAC crews, and engineering. In addition, we are always trying to find a younger and more diverse infusion of talent into the industry", adds Don MacNeil, Chief Revenue Officer for EdgeConneX.
Maybe data centers don't need to be so big
There's another possible solution and approach to all of those issue. Instead of making data centers massive, why not make them small? Very small. There's a new idea in town and it's called micro data centers, notes CityLife.
Micro data centers do away with the massive bills, big spaces and they won't draw as much attention as a result. They are small, could even be modular. These data centers are only a few racks or even a single one. They host everything needed in a small package and can be transported, installed, maintained, scaled up or down as needed. Basically they are a good solution for a lot of situations like edge computing services, localized data processing, etc.
Another benefit is that they don't need the massive resources other data center need. So, you could spread them out in various urban areas, residential buildings, stores, etc. It's easier to cool them and maintain them. Thus they could be a good solution to a lot of issues that are making life tough for regular data centers.
But it's not so easy. Spreading the micro data centers out means it's tougher logistically to ensure their physical security. It also requires workers to travel from place to place for repairs and maintenance, potentially increasing incident response times. On the other hand, if a disaster, natural or not, strikes, the damage will be minimal.
So, micro data centers might not be a universal solution and they won't replace regular and hyperscale data centers. But they do have their fair share of the responsibilities for the digital infrastructure. According to a recent report by MarketsandMarkets, the global micro data center market is projected to reach $6.5 billion by 2025, growing at a compound annual growth rate (CAGR) of 19.2% from 2020 to 2025. Micro data centers are attracting the attention of several key industries, including telecoms, healthcare, retail and manufacturing. All of them can use the benefits of this approach and in this case even physical security is easier, as they are smaller and thus not as challenging to secure on or close to the premises. Thus they are a good choice for specific situations, but on the whole, data center operators should first focus on the other main challenges in order to ensure their facilities won't face as much pushback.