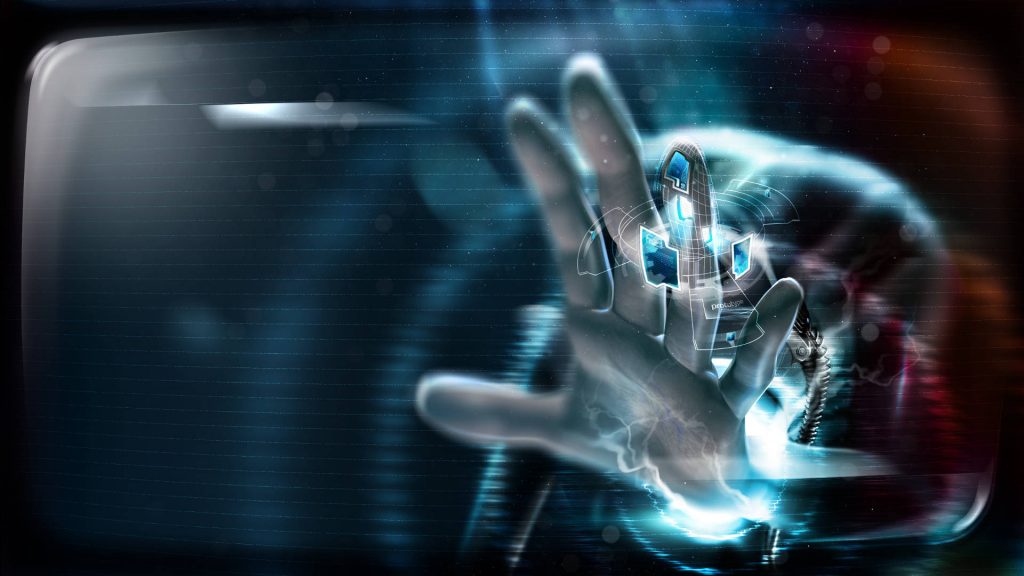 12.01.2022 321 0
The cloud industry is in for a big year. Changes are happening in basically every niche and aspect of the segment. There are plenty of reasons for that and not all of them are down to the evolution of technology. Geopolitical developments, business climate, the pandemic, and other factors also play a key role in shaping the cloud industry in 2022.
So, we can expect a lot of the obvious in 2022 – more organizations moving to the cloud, new services and features. But what else? Well, let's check out several of the biggest trends in the cloud computing industry that will shape and evolve the segment during 2022 and possibly beyond.
Big boys continue to fight for dominance
The cloud computing industry has several big players and they're all fighting for market dominance. Amazon Web Services (AWS) and Microsoft Azure have carved out a sizeable presence on the market with Google Cloud somewhat of a distant third. Still, the company is working on a lot of changes to try and close the gap, says Forrester Research. They expect that the company will invest heavily in Software-as-a-Service (SaaS) and acquisitions, but there's a catch.
Regulators all over the world have been increasing the pressure on IT giants as a whole. This means that any and every deal will be under major scrutiny from institutions. They are already on the fence about the consolidation that has been happening in various segments and has even begun talks about splitting up IT giants. So, any attempts of big cloud providers to scoop up even more companies will be met with increasing resistance.
Core cloud infrastructure is uniform
Another battle will be at the core cloud infrastructure front. Most of the equipment is already interchangeable and can operate easily with different manufacturers, says Forrester. The main differences are down to marketing and approach, not functionality for the enterprise users. So, this could mean that cloud service providers (CSPs) will have to be creative and adapt to the changing market.
For example, just offering "cloud services" will not be enough to sustain revenue streams. They will have to think and create specific cloud services for industries like banking, manufacturing and so on. Spreading into these niche areas will mean a more targeted approach to cloud services and thus CSPs will have to choose on which areas to focus more. The competition will increase in some segments a lot more than others.
New use cases
All of this will also promote a whole lot of new use cases for cloud computing. Gartner expects that global spending on cloud services will reach $482 billion in 2022. The cloud will continue to expand into all areas of life and will become a backbone for even more services, not only digital ones. New networks like 5G and Wi-Fi 6E will only increase data consumption and thus the importance of the cloud will continue to increase. We can also expect the continued development of virtual and augmented reality technologies and services.
All of this, teamed with the previous point, will mean that CSPs will have to get creative with new use cases. The expansion of the cloud doesn't mean simply getting into new industries or focusing your efforts on specific niches. It will also mean the active creation of new services and approaches to use the cloud and its infrastructure for new goals. Gartner says the process will have to focus on services that make other technologies faster, more accessible and useful to the customers. This will be a key way to drive the migration of more services to cloud platforms.
Cloud within borders
Geopolitics also has a role in the shaping of the cloud industry. Relations between superpowers have been strained recently and the competition is increasing in various sectors. Technology has always been at the forefront of competition between countries, especially the Internet and related technologies since they are vital for the flow of data and information.
At the same time, countries have been going in different directions when it comes to the control and regulation of such companies. Some want to exert total power on them, others are struggling to decide whether to split them up. The EU is working towards data sovereignty and increasing the privacy protections for users. Since there's no unified approach to the rules, CSPs will have to adapt to the regulations accordingly and separately for each country and region. This can get quite complicated for CSPs and they will have to take that into account when they expand their reach.
Sustainability
The road to sustainability is a tough one. It requires a lot of investment and effort, but the benefits are worth it – reducing energy consumption will be vital for the IT industry as a whole. The COP26 conference expects that telecoms, CSPs, data centers and related infrastructure will consume up to 20% of global electricity by 2030. A lot of IT companies are already working hard to reduce their carbon footprint and this includes a variety of approaches like offsetting and active technologies.
Sustainability is a big and very complex topic. For cloud providers, this means working towards 100% green energy for their data centers while also reducing their overall consumption. Achieving net-zero carbon emissions is going to be a huge industry. One that will cost companies up to $1.6 trillion per year by 2025. So, every optimization of this cost will be vital. Some companies avoid acting now, as most green technologies are still expensive. This though could be a bad move in the long run when regulations and taxes kick in. Acting now will give you more time to make the transition towards sustainable energy smoother and more efficient.
More attention for the hybrid cloud
The hybrid cloud was all the rage a couple of years ago. Then it appeared like it took a step back. According to Forbes, in 2022 the hybrid cloud will return as a hot topic. One of the major reasons for this will be that the big players are increasing their hybrid model offerings. This allows clients to mix and match the best of both worlds from private and public cloud offerings for the perfect solution.
The hybrid cloud is still a good choice for companies making their transition to the cloud in general. It allows them to slowly get into the groove and build their cloud trust while keeping mission-critical data in their private clouds. On the surface, using two different cloud platforms seems more complex, but in reality, it's quite the opposite. It will streamline the user experience and allow users to get better acquainted with the cloud technology.
AI is coming to the cloud
Artificial intelligence is also an important trend for cloud computing in 2022 and beyond. This will have two directions. One will be optimizing the cloud infrastructure for machine learning platforms so it'll be able to handle the vast amount of data AI needs to process on a consistent basis. This will require a lot of specific approaches to reduce latency, increase storage, optimize algorithms and so on. Especially when we consider the fact that AI will make its way to every aspect of our lives.
Then there's the second direction. AI will also manage the cloud. Intelligent algorithms will optimize and manage data centers and cloud services. This will include resource management, predictive maintenance, adaptive, real-time cybersecurity, power governing and so on. Data center automation will for sure be a major and important topic for a long time to come.
Containers contain things
Containers are a major niche in cloud computing They are a way to optimize the costs and to make it easier to mix-and-match features. Gartner estimates that in 2022, more than 75% of global organizations will be running containerized applications. This approach allows for faster delivery, more agility, and portability of apps. It's also easier to modernize, develop and manage them, so there's no wonder as to why containers are so popular.
Mind the security
Obviously, cybersecurity is critical for the cloud. The main worry for cloud first-timers is whether or not their data will be secure enough. Generally, the cloud is more secure than what the majority of typical organizations can afford to maintain by themselves. But it's also more targeted by hackers. So, cybersecurity is always a top trend for the IT industry and especially for CSPs – this will continue in 2022 and beyond.
Organizations are also gaining more experience with the cloud, and thus increasing their expectations. Security automation, adding more security features within the base price of the service, offering better additional security services and more will be par for the course for CSPs. And this is a critical vector for building and retaining customer trust, but also for attracting new clients.
Of course, it's easy to look at all the trends and say "give me, give me, give me". But all of this also comes with costs. So, cost optimization will be the one hidden bonus that everyone does but few consider as a trend. It is one. It is intertwined with all the new approaches, and mixes technology advancements, investments and makes all of this economically reasonable for clients. This is a vital task as, at the end of the day, non-IT companies look at the cloud as an avenue to improve their overall business process and reduce their expenses, not to increase them.