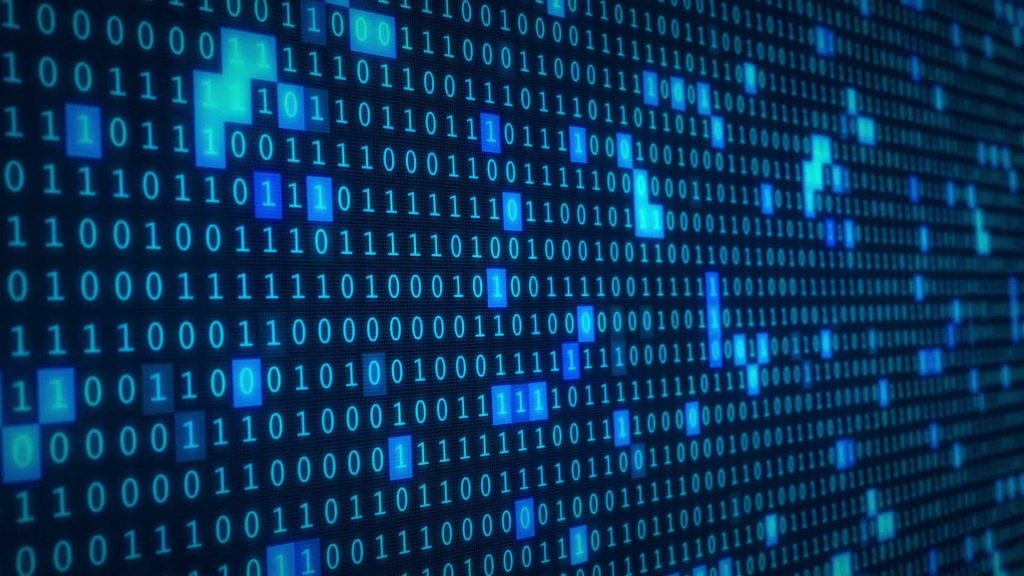 03.08.2022 3,328 7
Our modern way of living has driven us to a digital revolution. We barely note something on a piece of paper. We rather do it on our mobiles or computers and share it with multiple people who can also add information.
We don't just enjoy our vacations, we record hours of videos, take thousands of photos, use social networks and browse the Internet for restaurant and sightseeing recommendations.
At work, we make calendar appointments and collaborate with team members and peers from all over the world.
Our devices do GPS tracking, Internet tracking through cookies, and much more.
We create so much information that is getting harder to make sense of it. Some say that 95% of the data gets lost because we can't understand it. This is where the Big Data comes in, to make a better order and use of all the signals that are out there in the world.
But before we get into Big Data, do you know what data is?
What is data?
Simply put, data is factual information (statistics, numbers taken from measurements, etc.) that people can use to understand, discuss, and make different calculations. The data usually has quantity, quality, is fact, statistic, or any other basic measurement.
When we talk about computer data, we're referring to computer data symbols, or characters of quantities, that have a certain meaning based on which, other computer operations are performed. The computer data can be stored on various storage devices and can be transmitted via wire or wireless connectivity, or in a form of magnetic, optical, or any other mechanical media.
Types of Data
There are three types of data that data scientists define: structured data, unstructured data, and another type that is in between, called semi-structured data.
Structured data
Structured data is data that is well-organized, and its elements are structured in a way that can be easily used for practical analysis. Usually, structured data comes in the form of a database with elements that follow a certain logic in a table with rows and columns.
In the IT world, the structured data is often saved in SQL databases that use SQL – Structured Query Language.
Such data can be created both by humans and machines.
To better understand structural data, think about the most recent Excel file you used. It is full of data, that is divided into multiple columns and rows. The data is well organized and easy to use, and you know how to add new data and how perform analyses with it. This is structured data.
Unstructured data
This is the biggest percentage of data in the world. It is all the information that can't be easily organized in columns and rows and stored inside databases. It is not easily searchable. It is also harder to store and manage. If you can't easily organize it, the data is far less useful than what it could be.
You need special tools, like AI (artificial intelligence) to structure and use the data.
Semi-structured data
The semi-structured data takes some characteristics from both structured and unstructured data. This data type has some consistency, but still can't be entered in a typical database structure. So, you have some parameters that you can use to organize the semi-structured data, but not all the available data obeys the same criteria, and that makes it hard to organize.
To better understand semi-structured data, imagine your emails; they could have all kinds of different data from clients, colleagues, suppliers, and so on, but many of the emails are simple texts that a machine can't understand and put in order. And if you have thousands of emails, you can't do it either. In the end, you have a big pile of data, that is not as useful as it could be if it was well understood and organized instead.
Big Data definition
Big Data is sets of information, huge, complex, and diverse. This data can come from many different sources and in a variety of formats. It is outside of the reach of traditional methods and software to collect, process, and use the data. When we talk about Big Data, there are many challenges; because it comes from so many different sources, capturing this information might be tricky, and storing all that data in different storage options, from which you can access it for further use.
The stored data will be analyzed, so you can get the benefits of it.
It is important that the data is searchable, so the analysts can find the right type of data they need for their analyses.
Not only do the data scientists need to be able to find the information, but they also need a method to update it and modify it if needed. And further, use it to visualize it for the use of others.
It is very important to be able to transfer and share this data so it can be used in different locations.
How does Big Data analytics work?
You cannot simply receive the Big Data and magically use it. Big Data analytics has four main steps: collecting data, processing data, data scrubbing, and analyzing data.
• Collecting the data. The data comes from various sources – sensors, devices, etc., and it comes in different conditions – structured data, unstructured data, and semi-structured data. It must be stored in a data repository. It is the data warehouse where it will wait to be processed.
• Processing the data. Now the received data must pass a filter. It must be verified, remove what is needed, sort it by the order rules, etc. This will help with the further steps because you will have more useful, organized data.
• Data scrubbing. After the data filtering in the previous step, now it is another step to refine the data. Here, conflict information will be faced, and redundancies and invalid data will be discarded. In the end, you will have a data set with fewer errors and ready to be analyzed.
• Analyzing the data. After all these steps, now the data is well organized and ready to be analyzed. Now, with various tools and techniques for Big Data analysis like the use of AI, machine learning (ML), statistical analysis, predictive analysis, and more, the data will be used to show patterns and understand behaviours.
The history of Big Data
The amount of data that businesses use has been growing incrementally for years. People were getting unable to understand the data in a short enough period. For example, the U.S. Census Bureau calculated that the information that was collected in 1880 would be processed by 1888! Its 1890 data had a similar projection, and it was processed ten years later in 1900!
Getting closer to the modern day, the term Big Data was used in the 90s by John R. Mashey. He was a computer scientist from Pennsylvania State University, mostly focusing on RISC designs, and related to his work, he started using the term "Big Data".
The term emerged again in 2005, thanks to Roger Magoulas. The director of O'Reilly Media is another who is considered the father of Big Data. He published "What is Web 2.0?" in 2005 and used the term Big Data.
And in the last decade, this term has been used by many scientists and has become a widely used and popular term.
Big Data characteristics
Originally, Big Data was associated with three concepts only: volume, variety, and velocity. To make it simpler to use, data scientists have added another concept called veracity. We need to understand each of these four concepts, so we can properly understand Big Data. If we want to go into extreme detail, we can add even more Vs, but these four, volume, variety, velocity, and veracity are the most important characteristics of Big Data.
Volume
The amount, or how much data there is. Big Data needs to work with different inputs such as data from the Internet, sensors, social network data, and more, and convert it into useful information. This can go from a few terabytes to whopping countless petabytes. The volume is most probably the most distinctive characteristic of Big Data. The size is massive.
Velocity
In today's world, information needs to be received and processed as fast as possible. Many products, such as health or tracking devices, rely on real-time calculations. With the massive inflows of information, slow processing can make the data useless. The velocity refers to the speed of receiving all the data for processing. It is important that the servers that you use to crunch Big Data can handle its velocity. If you get too much data and you can't process it on time the data will be useless.
Variety
Big Data analyses information from various sources. Some of the information is raw, and some are structured. Big Data needs to store, organize and use all kinds of data. Imagine Meta (Facebook) for a second. They collect data from their apps on multiple platforms, also they have information coming from their cookies, smart devices, sensors, images, videos, and so on. They have a huge variety of collected data. The Big Data they create must be well organized in profiles they can use for web ads, promotions, and other purposes.
Veracity
Veracity is a characteristic that refers to the quality of the data. You can have plenty of information, but if it is not useful, then the purpose is lost. You need high-quality organized data. If you don't focus on the quality, you can lose a lot of money and resources on data, which doesn't really help your business. That could be a big waste, since Big Data calculations need a lot of power and cost a lot.
Other Big Data characteristics
Other Big Data characteristics that data scientists put slightly less attention to are:
• Variability. The variability shows the big differences between all the incoming data. It can be structured or unstructured, coming from various sources at various speeds.
• Exhaustive. It shows if all the information is captured or not. How much of the total data generated is captured?
• Fine-grained and uniquely lexical. It focuses on element per element data and indexing.
• Relational. If there is any relation between the data collected, that could be useful for analysis.
• Extensional. Can you easily edit and modify it in the future?
• Scalability. Can the whole system extend rapidly in the future?
Benefits of Big Data
• Use outside intelligence. You can use data from social networks like Facebook or Twitter to know your clients better. This way you can target them more precisely.
• Customer service. Big Data, combined with another popular technology – AI (artificial intelligence), can boost the speed of your customer services and eventually change the people with bots. Many of the questions can be answered automatically and faster than what you can achieve with people only. You can also use all the data you are collecting on your clients and later use it to better serve them. This can increase the client retention rate and make your clients more satisfied with your products and services and your brand as a whole.
• Better targeting. You can create better and more personalized promotions if you have better data. You can identify behaviour patterns between various sites, platforms, and devices. You can also follow trends and create targeted campaigns to maximize your business goals.
• Find potential risks. Big Data can be used to better detect red flags faster. It can analyze many signals and combine the data. It could be used as a warning system to identify potential risks faster than any person can. That can significantly benefit your company and reduce threats.
• Operational efficiency and cost reduction. You can analyze data faster than before. It can be used in all kinds of business decisions. If the data is analyzed, it can show potential bottlenecks. Later you can use the information to reduce them or completely remove them. It can be applied to suppliers, delivery costs, maintenance costs, and many more aspects of your business.
• Big Data can be an incredibly useful tool for your business. It requires a lot of resources (fast modern servers – check out our deals) but using it correctly can give many benefits to your company.
• Use big data to innovate. Combining the information from all the stakeholders (clients, suppliers, producers, etc.) you can get a better picture of your processes and the final products. Using this information, you can create products that better suit the needs of your clients, use the most optimal materials according to supply and prices, and at the same time increase the value for your shareholders. Innovations based on Big Data are faster and can be used as a competitive advantage that many of your competitors won't be able to recreate.
Why should you care about Big Data?
Big Data is here to stay. The volume of data is growing with different data being gathered from many sources for all kinds of business needs. We all need to analyze data to better understand our business processes and use the information to make better decisions faster. If we don't integrate Big Data into our business, we can lack behind the competition and suffer from it.