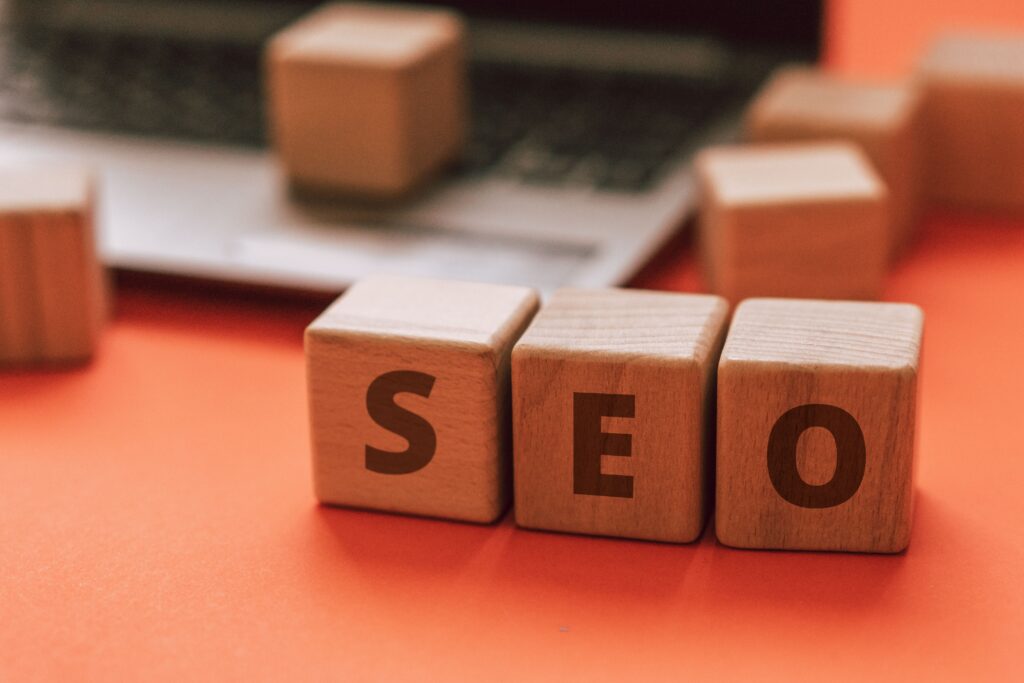 26.07.2023 287 0
As always, Search Engine Optimization (SEO) is a hot topic in 2023. Optimizing websites for better ranking in search results is among the main challenges for anymarketing professional or online administrator.
Google knows this and over the years has changed its approach towards SEO. Today Google takes advantage of the huge SEO craze among website owners and uses it to popularize some needed overall improvements for everyone. This results in websites which are lighter, working faster and better.
Of course, good content is always the most important part of a website. Even if some automated pages manage to game the algorithm and rank better, their success is always very short-lived. Google constantly cleans up the rankings from sites which don't offer quality content.
What about other search engines?
Well, they do the same, but as of June 2023, 92.66% of all web searches are made via Google. Bing is a distant second with 2.76%, followed by Yandex with 1.17%. That's what StatCounter's data shows. So, Google is still king by a huge margin. Unless you have a very specific site, niche and/or reason to optimize your site for one of the other search engines, you need to hone your site up to Google's preferences.
The search engine giant regularly updates its SEO requirements; some of them remain a secret as the company doesn't want hackers to take advantage of the strictly technical stuff, and for a while now the company has been focusing on generating organic traffic and better, human-created content.
So, what are Google's latest SEO requirements?
The official line is that they are quite simple. In reality, they might not be so easy, however specialized sites and analysts have outlined several SEO trends that are hot in 2023. Let's check them out.
Helpful content
The main requirement Google has these days for good SEO ranking is helpful content. This means content which brings value to the visitors and it's not just a bunch of keywords surrounded by sentences.
The content must be created by humans for humans. This means the algorithm will actively punish sites which create texts optimized purely for SEO, but don't really bring value. Of course, it's not exactly known how Google decides which text is valuable and which one is just SEO optimized. There are some basic guidelines, though, says GreatContent. For example, don't just stuff texts with keywords. Also, format the text well so it's easy to read, and avoid massive paragraphs.
Don't make a text that's too short or too long. The length of the text should be whatever number of words are needed to get your point across and bring the value to the visitors. Don't bloat the text just to reach a long form, because yes, in general, longer texts still tend to perform better in the rankings. But not always. Some pieces of news, for example, can't be long and don't need to be. They can still perform well in the searches if they are relevant to the audience.
Be careful with AI
Generative artificial intelligence (AI) has become quite popular. Some sites are already using it to generate dozens upon dozens of articles and pages a day. They rely on the idea that if they have thousands of pages spread across various topics, this will inevitably bring a lot of traffic, even if it bounces away quickly. Their goal is to simply sell impressions for ads.
AI writers can be of good help but should not be the main way to create content for your website. And here's another thing: AI written text is generally far from being well SEO-ed. It's more likely to have factual errors, so it will be difficult to fulfill the helpful content requirement by relying only on AI written texts, notes SEO PowerSuite.
With time, AI writers will surely get better. It will come to a point where it will be difficult to know if a real human wrote a text or not. This will lead to overuse of these tools and sites which are bloated with vast number of pages with seemingly good content. But as the saying goes, it takes only one fly to ruin the entire jar of honey. Quality over quantity will always be a top-ranking criteria. One way to highlight that on your site is to emphasize your human authors with their pages, bios, etc.
Regular content updates
As you can imagine, we are still going on about the content. Stan Ventures says another key SEO factor is updating content. We live in the most dynamic time in our history. Everything changes and develops at an incredible pace. So, often the topics you have discussed in detail can get outdated much faster than you would expect. This can become apparent if you are doing everything right, but your website keeps dropping in search result rankings.
It's possible that the content isn't relevant enough. So, explore some of your most popular topics and research them again. See if there are indeed a lot of new details that have come out and either create a follow-up or update the relevant pages. There's also the factor of the competition. Other websites will constantly pop up and some of them will create better content and perform well in the rankings. So, you must make sure your content is also kept fresh and relevant. Update the well-performing pages and create new ones with further details whenever needed.
One thing that would make this even more important., is that there's a rumor that Google might reduce the crawl frequency in order to hit its climate goals, WordStream notes. Less crawling means less energy usage. But it will also make each crawl of your webpage much more important. It will mean that you won't see the results of your efforts as fast as before, so providing relevant content from the get-go will be vital.
Let's E.E.A.T.
Google has had a popular acronym called EAT for a while. Now it has evolved to E.E.A.T. – Experience, Expertise, Authority, Trust. Those are among the key factors Google has shared about how it scores pages. Thanks to them the search engine decides how accurate, honest, safe and reliable the given website and its content is.
So, if you manage to build a website with a niche topic and you provide stable, quality and reliable content while your overall image is also good and your site is working well and follows the best practices for technical stability and security, all that effort will result in a good EEAT score.
But there are some nuances, too. Depending on the topic, some types of content can have an impact on people's wallets or bring other negative consequences if they trust the material. Those types of content are generally health, finance and other major topics. For them your site will have to earn a good score in another category – YMYL (Your Money or Your Life). Online shops also fall into this additional rank and Google can even evaluate the payment system used by the store to decide if it's trustworthy or not. As you can see, there are a lot of details that go into EEAT, but the short version is – just be honest.
Keywords are still here, but…
For years and years keywords were viewed as the main way to attract visitors via search engines. Pick the right combination of keywords and Google will rank you high and users will flock to your site. Not quite. As we've seen, there is a lot more to do and now keywords may be losing their major value.
Google is slowly shifting to other ways to decide what each content page is about. Among them is the overall context, but a key factor is becoming the entity. It means the algorithm is analyzing the page to find out what the overall topic is and its content. For example, a page mentioning Thor could be for the film, for the comic book, but also for military equipment and a lot of other things. Usually, the way to differentiate was keywords. The current algorithms though allow Google to find out these nuances and context without relying on keywords. This is good for authors, too, as they can simply write with their own style and not try to weave in keywords to the text. Thus, we all get to enjoy more natural content written by humans for humans. At least that's the idea.
Things get more visual
As more people use their smartphones to search the web, they also enjoy other ways to discover information, including Google Lens and relevant services. They allow people to use the cameras of their smartphones to recognize objects and find out more information about them.
As you can expect, that's another way for users to find your site. For that to happen, you need not only to have good content, but quality images to go along with it, too. Of course, that's valid for certain topics. If your site is about fashion, furniture or other real-world
items, then visual search is something you should absolutely explore. It's not so relevant for coding sites for example. Quality images can be "heavy" on your site, so they will require additional effort for compression, lazy loading and the use of a content delivery network (CDN).
Get local
SEO can be incredibly important if your website relies on local visitors. For example, if you want to attract customers to your shop or other venue. Or if you provide regional news and updates and other services.
A good way to localize your SEO is with Google My Business and have a business profile there. Also add your business on Google Maps. Engage with visitors and users who leave feedback on these pages. Being country or even city specific requires those additional steps to fully bring out the best from your SEO efforts. There's no point in ranking high in Denmark if your business is based in Singapore and has nothing to do with Denmark.
Optimize all the things
Finally, a bit of technical stuff. If you have great content, but a poorly working site which is loading slowly, has errors, poor structure, etc., all of that will hurt your search ranking. This is why it's important to make sure your site is functioning properly. Also, add support for AMP for an optimized viewing on mobile devices. Support for AMP means you automatically tick other boxes, too and Google will be pleased.
And remember, that the real challenge and work on a website is the continuous optimization and support along with content creation and updates. Making the site and writing the content is just the start of the work, not the end.