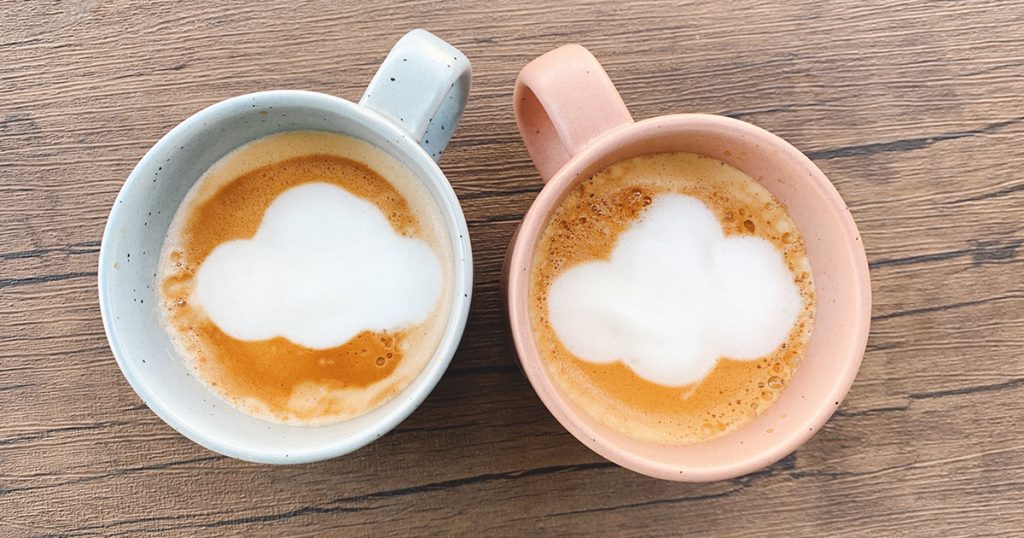 13.07.2022 109 0
The public cloud continues to increase in market size and spending. That's great news as it proves the interest in these technologies is healthy. It also means there's some competition rising. And it comes in the face of an expected competitor – the hybrid cloud.
The hybrid cloud is also maintaining its momentum and it's headed for the public cloud's spot. Could it happen? To be honest, it's more than likely. And it will bring more changes to the entire cloud industry. The hybrid and the multi-cloud world is coming and it will open a lot of new opportunities for organizations. For example, mixing and matching their cloud service providers for various features, avoiding lock-ins and more. It will take some time before that happens, though. Before that, the public cloud will continue to make some big moves.
Spending is on the rise again
The latest data from Synergy Research Group (SRG) shows that for Q1 of 2022 the public cloud revenues jumped 26% and reached $126 billion. The biggest jump within the niches was for Infrastructure-as-a-Service (IaaS) – 36% and total revenue of more than $44 billion. A close second is the Managed Private Cloud, followed by Enterprise SaaS and CDN.
"Across the whole public cloud ecosystem, companies that featured the most prominently were Microsoft, Amazon, Salesforce and Google. Other major players included Adobe, Alibaba, Cisco, Dell, Digital Realty, IBM, Inspur, Oracle, SAP and VMware," said SRG.
"While cloud markets are growing strongly in all regions of the world, the United States remains a center of gravity. In Q1 it accounted for 44% of all cloud service revenues and 51% of hyper-scale data center capacity. Across all service and infrastructure markets, the vast majority of leading players are US companies, with most of the rest being Chinese. China accounted for 8% of all Q1 cloud service revenues and 15% of hyper-scale data center capacity", the company also notes.
When it comes to Infrastructure spending, Hyperscale Data Center Leasing is at the top by growth, but Data Center HW & SW leads by overall revenue. "Looking out over the next five years the growth rates will inevitably tail off as these markets become ever-more massive, but we are still forecasting annual growth rates that are generally in the 10% to 30% range," said John Dinsdale, a Chief Analyst at Synergy Research Group.
He adds that major cloud providers need even more hyper-scale data centers and more raw computing power to drive the markets for data center hardware and software. This is needed as it's expected that demand will double in size in the next 3 to 4 years. "For sure the competition will be tough, but up and down the cloud ecosystem there will be a bright future for companies that bring the right products to market in a timely fashion", he says.
Recent data by Gartner echoes this. It showed that IaaS netted a 41.4% jump in 2021 for a total of $90.9 billion. The top providers in the segment are Amazon, Microsoft and Alibaba. They are followed by Google and Huawei and the top five IaaS providers get more than 80% of the entire market.
The hybrid cloud is approaching
Of course, while the public cloud is thriving, other segments aren't exactly slacking, either. The hybrid cloud has been gaining steady momentum for a few years now. Forbes' Futuriom shapes up several current trends in hybrid cloud. They have accelerated digitalization, applications workload flexibility, better control over the IT infrastructure and improved cloud cost control. Futuriom also notes that several big names have moved to hybrid and multi-cloud environments. It says that among them are Coca-Cola Enterprises, Target, Walmart, Fidelity, Mercedes-Benz and BMW Group.
The increased interest in hybrid and multi-cloud setups are already changing the public cloud, too. Large public cloud providers are working hard to offer tools and support for multi-cloud and hybrid environments. Other hot areas are Kubernetes (of course) and multi-cloud networking. There's also a bit of consolidation within the market (like Broadcom's recent purchase of VMware). A lot of new companies are also popping up trying to find niches and pinpoint various hybrid cloud tools and solutions. This clearly shows an inescapable trend: the hybrid cloud will eventually become the norm.
All of this poses an interesting question for the big names in the segment. For example, how can Amazon Web Services and Microsoft Azure coexist? Or any other combination of big-time players. We've grown to expect that these services are arch enemies and want each other's top spot. Another expectation is that vendor lock-in is the ultimate goal of any cloud service, so often that's the main cause for worry and it's stopping companies from jumping to the public cloud.
The entire nature of the hybrid cloud is exactly the opposite. It needs freedom, not lock-ins. And if multi-cloud is the future, then not any service, even the big ones, can't allow itself not to be a part of it and fully support this niche. Of course, they will try and minimise this and will look for ways to motivate clients to stay within their platforms. One way could be incentives for subscriptions, more features or access to custom hardware.
Others, like Amazon, are looking into new businesses like its private 5G network service. The company is also offering some hybrid-like features and has a "one-cloud" strategy. Microsoft and Google on the other hand have positioned themselves as more open to a multi-cloud setup. Of course, they would also prefer clients to choose only their platforms, but they also have hybrid cloud features, and it makes sense. It's a way for them to increase their market share and catch up with the top player Amazon. Amazon on the other hand has such a big share it's difficult to keep and a hybrid cloud could be more of a risk for them. But at the end of the day, the market and the clients will make that decision.
Multicloud challenges
Adopting a multi-cloud strategy comes with its own set of challenges and potential issues. At first, it may seem very complicated, especially if it's done by a company which is new to the cloud in general. Recently Harvard Business Review-Analytic Services carried out a survey which shows that 85% of organizations already use at least two cloud services and 25% of them use five or more.
For many of them, the cloud allows accelerating innovation, agility and cost savings. But when they go overboard with the multi-cloud strategy or get it wrong, then they can achieve the exact opposite results – a substantial increase in costs, chaos within services, misconfiguration of settings, messed up operations, etc.
So, managing the various cloud services and features, along with the costs, is a critical part of being satisfied with a hybrid/multi-cloud setup. 77% of respondents do admit they need to improve cloud management. Only 27% say they have created a cloud center to coordinate and share best practices. So, there's a lot more to learn.
So, it's important for organizations to research, learn and adopt best practices, and focus on skill development and policies. Those changes will be for the entire work process for everything related to the cloud. It includes the maintenance, but also the usage, for example for the developing, deploying and using of apps on and via the cloud. You have to create the needed policies and protocols for each app where it works, how it works etc. Clarity and certainty is the only way to avoid cloud chaos.
Also, set aside time and resources to create so-called CloudOps. It's a team which will handle all things cloud, including skill development for employees, customer relationships, data storage, analytics, automation etc. It will monitor and maintain the cloud and help you out by finding out and implementing new features and services as needed. This team will also enforce standards and practices. It will be an important asset to allow you to keep in touch with everything in your multi-cloud setup.
Security matters as always
One of the big worries when it comes to multi- and hybrid cloud setup is security. The more services you use, the greater the risk, right? Well, yes and no. If you have chosen your cloud service providers properly, each of them will have a very high level of security.
"With an eye toward improving overall business risk management, the cloud is increasingly seen as a means to strengthen an enterprise's risk posture, a move that is often accompanied by an upgraded approach to application, data, and infrastructure security," said the Cloud Security Alliance in a June 22 news release. "Accordingly, enterprise risk assessment processes must adapt the cloud model and take into consideration the implications of shared responsibility, where both the cloud service provider and customers have ownership in the delivery of services. Evaluating cloud and business risk together provides a better understanding of IT's impact on an enterprise's overall risk maturity, including adopting a shared fate partnership between CSP and customers."
The survey reveals that "enterprises interviewed shared a lack of consistency on how cloud services are being identified and categorized. This lack of data and cloud governance practices adds to the inconsistency in digital asset management." 52% of organizations didn't evaluate the risk of their cloud services being used as features and environments change. And 70% of organizations use less effective processes for assigning risk to cloud assets. Only 4% have highly effective practices.
"The analysis shows that while constant improvements are needed, a strategy to reduce risk by IT modernization into the cloud or cloud-like on-premises infrastructure remains an organization's best path to viable risk management. Risk management practices impact many areas in the enterprise. Modernizing the approach will help both businesses and providers improve the adoption of the cloud. Cloud is becoming less of a risk to manage and more of a means to managing these risks", says the survey. It's pretty right. The way you use the cloud is vital to whether you get the best or the worst out of it. And in a multi-cloud environment, these effects can be multiplied.