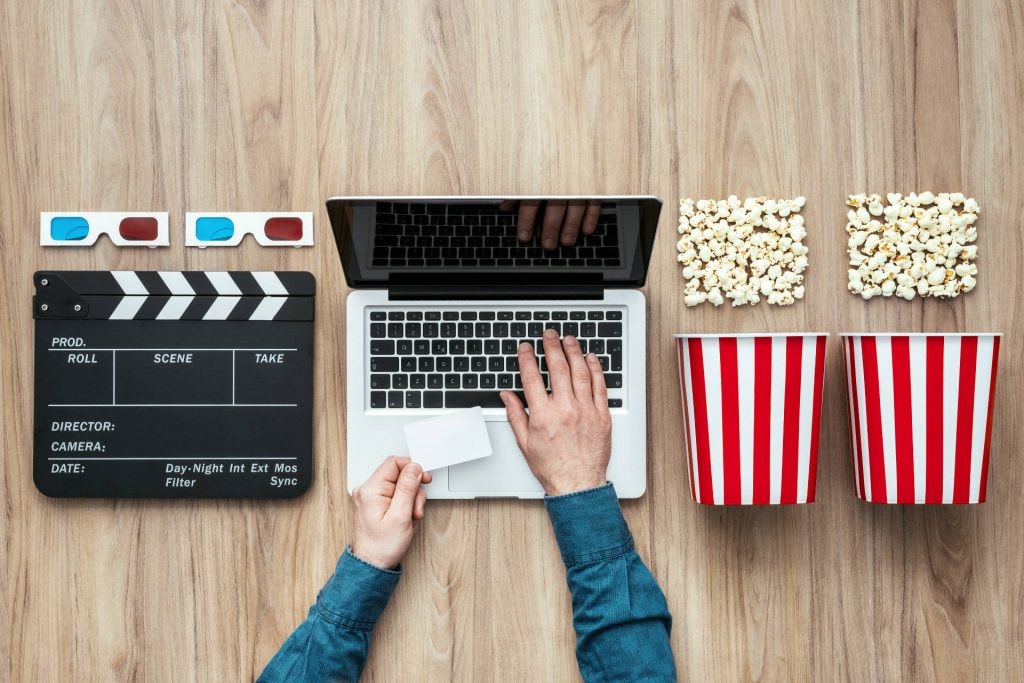 10.10.2019 1,286 0
If you explore articles from 6-7 years ago, there's a lot of forecasts about how cloud computing will change the film industry. Did that actually happen? Yes. Today the cinema software market is quite big and complex. Technologies like the cloud and even AI help to bring movie making to a whole new level.
Today it's no surprise to anyone that many movies use CGI (Computer-Generated Imagery). It's also no surprise that making CGI takes a lot of time, effort and expensive equipment. But serious computing is needed not only for the CGI portions of a movie. Today digital technologies are used in filming, editing and pretty much every other part of making a movie. So, you need some very high-level hardware and software. And that brings in plenty of challenges.
The typical movie is quite big
According to Roger Beck, who has a vast IT and post-production background, a typical 90 minute feature film in 2K resolution is about 1.7TB of data. Transferring that vast amount of data to the cloud won't be very easy, he writes on StudioDaily. But then the movie makers would also need incredibly high speed connections for real-time rendering and multiple color-correction systems. Back in 2013, when Beck wrote this, that seemed quite the challenge.
Plus, in post-production you could have several different copies of the movie, lots of cuts, scenes and so on. This will increase the amount of data by the tens of times. Then we come to the issue of security. You don't want your movie to be leaked, especially in an unfinished form.
Of course, many of these concerns were back in the early days of the cloud. Back then, there was a lot of skepticism surrounding the technology. Now things are different. There are plenty of versions of the cloud, including private cloud, hybrid and so on. Moreover, security today is vastly different from what it was 6 years ago.
The movie industry becomes high tech
As such the cloud is starting to really come to its own in the film industry. There are now specialized services such as Conductor. They allow movie makers to access even more powerful resources when needed. This way film makers and studios can save quite a lot of costs of setting up their own supercomputers in order to process feature films faster.
And today with 4K and even 8K looming on the horizon, vast computing power is going to become a norm for film makers. ResearchAndMarkets' latest report forecasts a big rise of cloud computing and SaaS in the Cinema Software market from 2019 to 2023.
"Cinema software is installed on the cinema's desktop hardware and then maintained by servers located on premise that the customer purchases and maintains a cloud version of the respective data. Cinema software is the nerve centre for cinema, managing cinema operations, ticket sales and concessions", the report says.
And it's going a lot deeper than that: "The cinema software includes customizable POS (Point of Sale) workstations which centralize ticket sales and seat preferences, whether booked from the POS, online or mobile. It also provides film and theatre scheduling via an easy drag-and-drop interface. Managing pricing of promotions and concessions, and real-time tracking of sales KPIs, either at head office or at the POS is also managed by the cinema software."
AI is also coming
So, what about AI? It's also software and it's also an emerging technology with big potential for the movie industry. AI can help film makers in a lot ways. The most obvious one, of course, is to change the faces of stunt doubles to the actors' and so on.
AI can also help in post-production. One day it could automate parts of the process, help identify potential issues or simply offer a different cut. It could also analyze and improve color-correction and so on. AI will do all of the mundane work like smoothing CGI, finding and removing wires for the stuntmen, etc. It will be able to do it more quickly and cheaply. Movie makers won't have to go frame by frame cleaning things up.
One of the recent movies which used AI is Avengers: Infinity War. It helped turn Josh Brolin into Thanos. The tech did most of the heavy work for face tracking, mapping and so on. The team then had to just add the finishing touches. "Machine learning hasn't been widely adopted yet because filmmakers don't fully understand it. But we're starting to see elements of deep learning and machine learning incorporated into very specific areas. It's something so new and so different from anything we've done in the past", Darren Hendler, who heads Digital Domain's Digital Humans Group, says to Futurism.
He expects that there are going to be some very "drastic speed improvements" in the next few years. This will bring even more changes and improvements to using AI for visual effects.