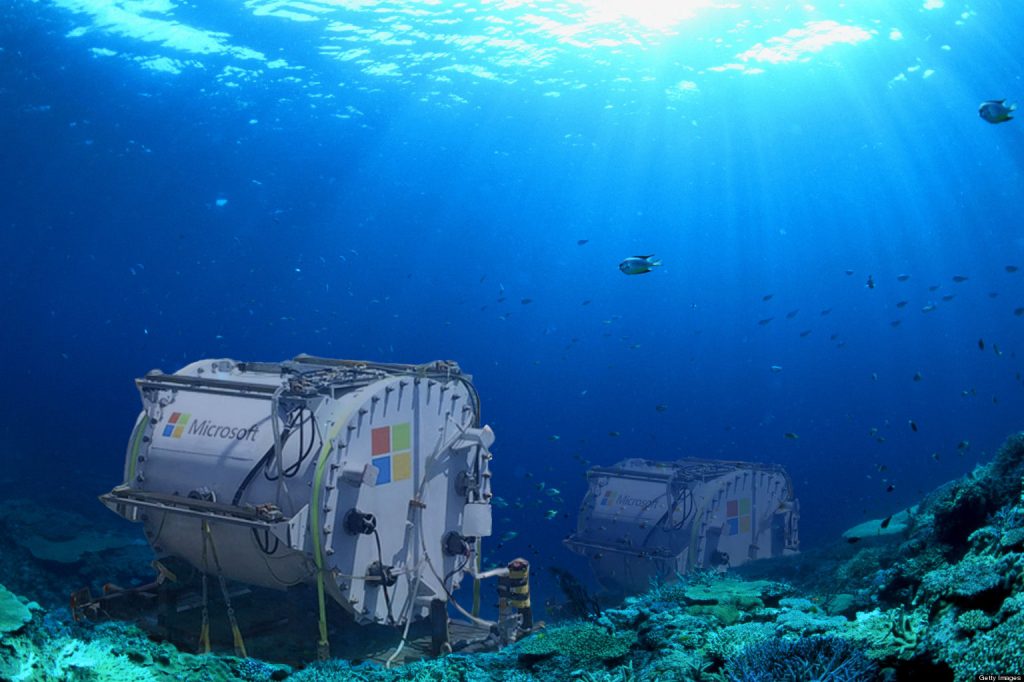 05.03.2019 1,768 1
Microsoft has started to submerge many servers around the world. No, this is not a madness. It is actually a genius idea that will save plenty of money and provide better service for millions.
The main reasons for this decision are water's ability to spread heat and the close proximity to the users.
What is water cooling?
Water cooling is a kind of liquid cooling that uses the principle of thermodynamics – moving heat from warmer to cooler objects. The hot object, the CPU for example, heats the liquid and thanks to the liquid system, this heat moves quickly to the colder area (radiator). It is far more efficient than the passive cooling or the fan cooling. But even the water cooling has its limits, especially when we talk about massive data centers. So what could be the solution for the future? Submerge the whole data center underwater!
Microsoft's project Natick
Project Natick aims to provide data centers near the coasts of big cities by using special capsules with servers, that use the water to cool down and renewable energy like waves, wind or sun to generate power. According to Microsoft, more than half of the world's population lives within 120 miles from the coast. By having the data centers closeby, users will benefit from reduced latency.
Advantages of under-the-sea data centers
Low latency – because of the proximity to the users.
Better heat release – water is better than air for cooling.
Green clouds – the new cloud data centers can be powered 100% by renewable energy.
Better uptime in certain regions – those data centers will be 100% independent from the local power delivery system, which means that local power outages won't affect them.
Natick is fully recyclable. It is made from recycled materials and will be recycled in the end.
What is the future of project Natick?
Currently, project Natick is in its second phase. On a small scale, it was approved as a concept during phase 1. Now, it is in phase 2, which will last for 12 months (until June 2019). In this phase, Microsoft's team will use a data center that contains 12 racks with 864 servers in the sea near Scotland.
So what will happen after phase 2?
If phase 2 is successful, this could mean a massive change in the way data centers all around the world operate. We can move away from the traditional utilities on the ground that use a lot of power to this new kind of submerged data centers. The new model can provide sustainable data centers that can work for 5 or even 10 years without the need for change. This new data center can be mass produced in a standard way and distributed all over the world.