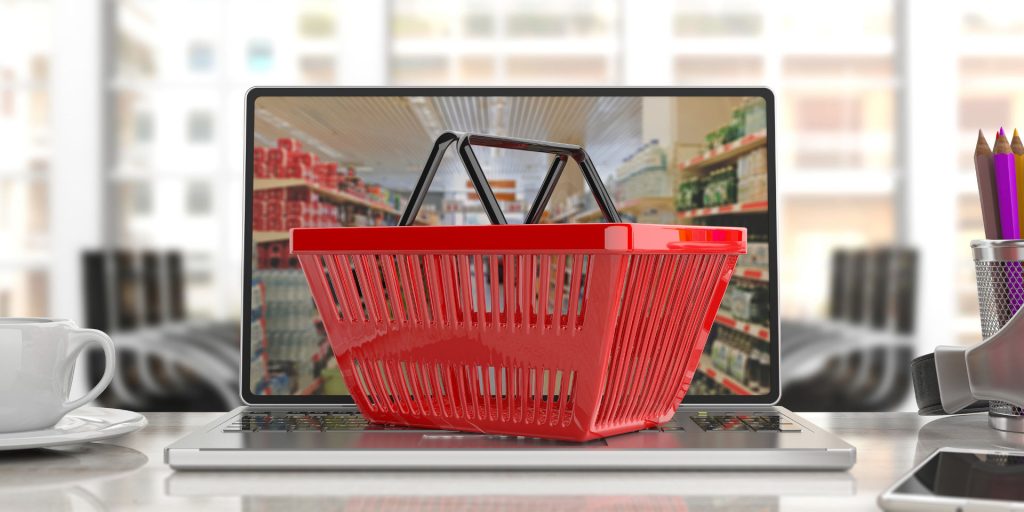 17.05.2019 1,219 0
Buying habits have changed quite a lot throughout the years. Nowadays online shopping is pretty much the norm. It doesn't matter if we are talking about chewing gums or expensive cars, people buy them on the Internet. Billions of searches and purchases happen on a daily basis. You want to start selling online, but you don't know where to start? Check out the most popular e-commerce platforms at the moment.
WooCommerce
People who prefer WordPress often go with the WooCommerce plugin for e-commerce. The biggest advantage that this plugin has which makes it so popular is that it is free. There are plenty of add-ons for it that makes it very customizable. One disadvantage, though – some of the add-ons can be expensive.
Shopify
Shopify is a subscription-based platform. The basic plan cost 29 USD per month, the medium plan is 79 USD and the advanced one is 299 USD. It is easy to use, but it has less functionality than some of the rest in this list. It has 24/7 customer support which is good. Shopify has its own app store, but some of the additional applications can get very costly. Something to consider too is that Shopify charges you a commission on every sale, no matter which of the plans you choose (2%, 1% or 0.5% for advanced).
Squarespace
Another subscription-based e-commerce platform. It beats Shopify with better pricing 26 USD (30 if billed monthly) for basic and 40 USD (46 if billed monthly) for advanced. Squarespace is an all-in-one platform and there is no app shop to provide extra functionality. Another problem is that it supports far fewer payment gateways than the rest. The best advantages – beautiful themes, attractive to the visitors and Instagram integration.
Wix.com
Wix has a very competitive price for an e-shop – 17 USD or 25 USD per month. It has an easy-to-use site builder, drag-and-drop style. There's also an app store, but not very full. If you choose it, your site will be hosted on their website and you will have a limit of 20GB storage. Wix can run into some problems with formatting when visited from a mobile device.
Magento
This one is huge. Magento is an open-source e-commerce platform that has rich built-in functionality and you can add more with plug-ins. An incredible benefit is that you can control multiple websites from a single control. Not only that but it is SEO-friendly and secure. The cons of Magento are that it is relatively heavy so it will require more expensive hosting; it is time-consuming to manage; the enterprise version is quite expensive.
OpenCart
OpenCart, as you could have guessed from the name, is an open-source platform. It is fast to set up and includes a good set of features. You can extend the functionality with add-ons. It performs worse than the rest, without SEO plugins. It is neither easily customizable nor very suitable for large e-shops.
Zen Cart
An open-source platform, free to download and update when needed. It has a wide range of free and paid templates and a good product management system. Cons – it is less attractive visually than the rest and also lacks different analytic tools.
PrestaShop
PrestaShop is open-source and easy to install. It has a very user-friendly interface and is not hard to customize. The problem with it is that the basic package lacks many features that you will need to buy in the form of add-ons.
BigCommerce
BigCommerce is for big companies. It is an alternative to Magento Enterprise, but with a lower price. It provides a complete platform that includes hosting and DDoS protection. It even offers a CDN solution for faster content delivery. It has good customer service. The more options it provides make the platform a little harder to set up and manage in the future.
Oscommerce
It is a free platform with many modules to choose from. Although multi-lingual, it is not as "pretty" as the rest. Oscommerce could be difficult to manage at first. It used to be more popular. Howver, the newly emerging rivals have surpassed it in terms of popularity.
So, there you have it. Our list of 10 popular e-commerce platforms. You can choose between open-source free platforms or complete solutions that require monthly payments. What should you decide? Check out your favorites first, then do an in-depth research about them and then make a decision. It is possible to migrate from one to another but it is neither that easy nor free.