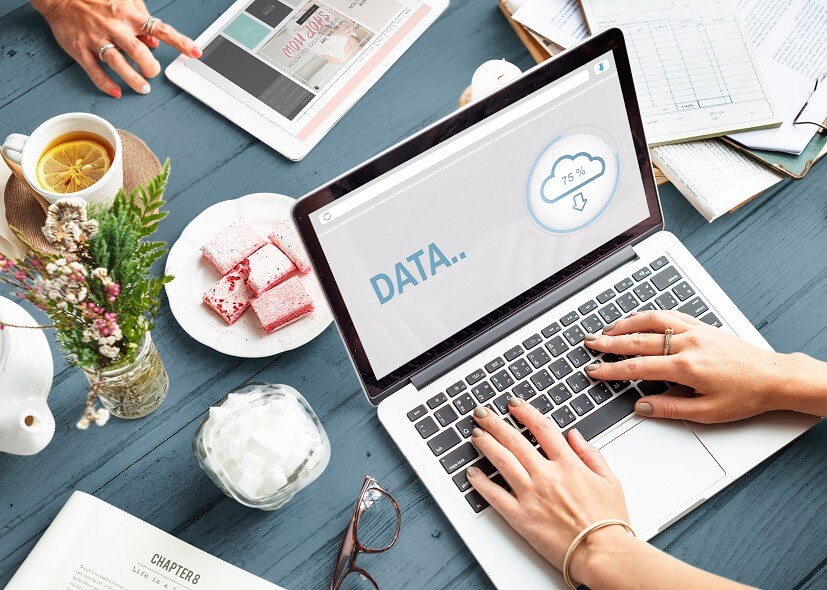 03.11.2021 150 0
When we are talking about the Cloud and all its potential, we often forget that it has its limits too. Each cloud service is a wide network of interconnected devices with very real physical limits like total computing power or storage. One very popular cloud service for office software is the subscription from Microsoft called Microsoft 365. If you are using it, do you need a separate Microsoft 365 backup? Let's find out!
What is Microsoft 365?
Microsoft 365 is a cloud service, previously known as Office 365, and offers office software for families, small and medium-sized businesses, and large enterprises. What you can expect is the complete office suite including MS Word, MS Excel, MS PowerPoint, MS OneNote, MS Outlook, OneDrive, Teams, and more. You can use all of these programs directly from the cloud through a web browser or you can download client applications and use them on Windows, macOS, iOS, and Android.
Plans start at $59.99 per year for a single personal account. The price rises to $79.99 for up to six users on a Family Plan with 1TB of storage per user.
When you check the business plans, they start from $5 per month per user, and go up to $20 per month per user for the Premium plan that includes additional security services and software like Intune and Azure Information Protection.
And lastly, Enterprise plans start at $8 per month per user and go up to $57 per month per user for the top E5 plan. Here, you get even more software like Publisher, MS Access, Exchange, Bookings, SharePoint, Yammer, Stream, Sway, Lists, Forms, Planner, Power Apps, Power Automate, Power Virtual Agents, To Do, MyAnalytics, and Power Bl Pro.
Benefits of Microsoft 365
The office suite from Microsoft has many benefits that make it one of the top business subscriptions:
Full suite of office software
You will find all the well-known software programs that you're used to, like Word, Excel, PowerPoint, Outlook, and enough storage for files with OneDrive.
Easy scalability
If you need a new user, you just pay for it, and it gets immediately created. If you want to terminate an account, it is also very easy and fast to cancel that service. That makes it very attractive for dynamic working environments with many employees.
Integration
It offers a very well-created integration with most of the Microsoft software. They all work together and synchronize information. You will also have the chance to integrate Microsoft 365 with backup solutions (via API), with banking services, and more.
Security
Yes, we can't skip security. It has very good protection against different scams like phishing, viruses, malware, and even ransomware detection. Keep your information safe, encrypted, and away from the hands of cybercriminals.
What does Microsoft 365 backup and for how long?
Included by default, Microsoft 365 backs up:
Inbox or folder data – kept up to two years in a backup. After the two years, it is archived to save space, and kept up to three more years (2+3).
Deleted items (recycle bin) – up to one month and then the items are permanently deleted.
Auto-archived data (set at one month) – up to one month and then they are archived up to four years and 11 months.
Deleted SharePoint Online sites and items – up to three months and then gets permanently deleted.
Deleted OneDrive for Business plans – up to three months and then gets permanently deleted.
Employee leaves the company – up to one month and then gets permanently deleted.
*This is not a user-accessible backup and serves only for disaster recovery for Microsoft only.
From a client side this is what you can get from Microsoft if you want to restore to the previous point in time or get a deleted file:
Up to 14 days back, a complete copy of your SharePoint Online. This can get you all your files, but you need to contact Microsoft directly about the process and it is not a one-click solution.
Up to 93 days for files inside the Recycle Bin. Even if the files are deleted from the normal recycle Bin, the files will stay up to 93 days in total inside the Site Collection Recycle Bin. The only problem here is that they can still be permanently deleted from an administrator, and if the storage is full, Microsoft will start to auto-delete randomly files from there.
Why should you backup Microsoft 365?
Although you have the previously mentioned 14-day guarantee for SharePoint and 93 days for files, you should still probably have a separate backup solution.
There are a few reasons, why you should backup Microsoft 365 data:
Deletion of an account leads to the deletion of all the data.
The number one worry on this list is the fact that if you delete your account or Microsoft deletes it because you did not follow the terms and conditions, you will be left with nothing. You won't be able to retrieve any data and your business might never recover.
Very limited recovery option from Microsoft.
If you delete a file on your Microsoft 365 account, you can still recover it after a short period of time, but only if you soft delete it. If you hard delete it, the file is permanently gone and there is nothing that can be done about it.
Microsoft's own backup is limited.
Like most of the cloud services, Microsoft has its own backup solution and has a copy of all your data on another instance. The idea is that in case of a server's failure, there is a way to recover it. The problem is that this copy is often in the same data center. In case the whole data center suffers damage – fire, flood, hurricane, etc. then all you data is gone for good!
To comply with local laws and regulations.
Depending on your industry, where is your business located and where the servers are located you might be obligated to have a copy of all your information.
To prevent data loss.
Data could be lost because of many reasons like human error, hardware issues, hacking attacks, and more. Having a recent and easily accessible backup will help you get back those important files you are desperately needing.
Data loss happens all the time. If you want to know more about the topic and how to avoid it, check out this article.
To lower the downtime after a disaster.
There could be a catastrophic event in your company. Maybe a natural disaster destroyed the whole office and all the IT infrastructure, or maybe your on-premises server got broken. In a moment like this, you need to perform disaster recovery fast. If you have a backup on local storage, it could be a fast and easy process, and you can get your business up and running quickly.
What are the consequences of data loss?
Data loss is a serious problem. Depending on exactly what is missing (be it a file or the whole company's account) you might be able to live without it, or your whole organization might go bust. Data loss might also lead to serious problems with the local law and regulations and high fines.
Take care of your data well and be sure to obey the local regulation of data.
BaaS, a Microsoft 365 Backup alternative
We would like to show you one very convenient Microsoft 365 backup option. We offer you BaaS (Backup-as-a-service) for your data. It is an easy-to-use, direct, cloud-to-cloud backup solution for your Microsoft 365 Teams, Microsoft 365 Exchange Online, OneDrive, and SharePoint data.
What you will get is a fast and easy-to-use backup solution. The important data will be encrypted and protected from ransomware attacks and other malicious threats.
It can provide data recovery in seconds, thanks to the fact that it will be direct cloud-to-cloud communication.
Check it out for yourself – Acronis Backup-as-a-Service.
Conclusion
Yes, you do need to have Microsoft 365 backup, even though it is a cloud service. There are multiple important reasons. Luckily there are many ways to do it and some of them are very easy to use. Please make sure your data is safe, no matter which backup method you choose.

Data loss happens very often. If you want to know more about the topic, check out this article: