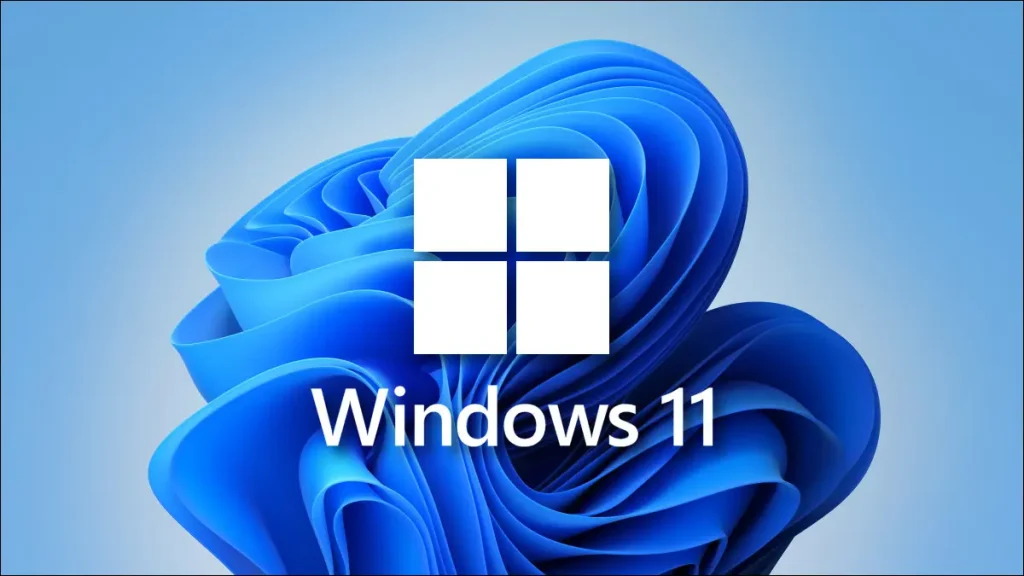 25.05.2022 323 0
Windows 11 with all its new features has been around for a while now, but still, there are many people who hesitate to update to it.
Are they right to keep using Windows 10, or are they missing out?
Here we will check in detail the most important new features of Windows 11 that clearly give it an edge over its predecessor Windows 10. Will you be convinced? Let's see!
Improved performance
Windows 11 brings a few performance improvements over Windows 10 in different departments.
What the vice president of enterprise management of Microsoft, Steve Dispensa, promotes about Windows 11 is that it will boost the performance of the apps in the foreground, at the expense of those in the background. Thanks to this innovation, you'll enjoy a faster, snappier user experience.
The new Windows is also designed to wake up from sleep faster; it keeps the RAM powered, even while sleeping and that way, it can wake up, up to 25% faster. The goal here, is that a computer should feel just as responsive as a mobile phone, instantly ready to be used at any time.
You can also expect faster login time with Windows Hello. Windows Hello uses the camera or biometrics to log you into your device. It has a significant speed boost in Windows 11 compared to Windows 10.
Windows 11 will also bring Dynamic Refresh Rate. This feature allows your display to dynamically adjust the frame rate based on the content. If you are playing a video game, you can see 120 frames per second or more, and when you are reading a text, it can go down to 60 frames per second, or even just a few frames.
In the end, the performance is slightly better. Not by a significant margin, but still, there is an improvement.
Easier transition from monitor to a laptop
This feature is super simple, but it might be extremely useful if you are a laptop user. Now, Windows 11 will remember the configuration of the monitors; it will know – and remember – how you have arranged the windows. If your computer goes to sleep or you disconnect it and reconnect it again, it will automatically open the windows, in the exact same configuration as before. Depending on your work, this could save you a lot of time. In my user case, it saves me precious time every single day.
Better tablet mode
You may have forgotten, but Windows has tried to be Tablet-friendly for a long time. Yes, now on Windows 10 you can still find a Tablet mode, but it is massively improved upon in Windows 11. Now there is a lot more space between the element when you are in Tablet mode. This will help you avoid accidental screen touches and make your navigation between the menus faster. You can also benefit from improved voice and pen inputs. That way, you can manage your mobile computer faster and with fewer errors. If you enjoy voice input, you can use it to type texts too, which is great and can save you a lot of time.
Regarding the pen support, Windows 11 has enabled an improved haptic feeling, which creates a better experience overall.
From my experience, I see the obvious benefits, and you'll see them too, especially if you are using a Windows 11 tablet with a small display that's up to 11 inches.
Smaller Windows 11 updates
First of all, the introduction of Windows 11 was a clear sign that Windows 10 is going to fade away. Microsoft promised Windows 10 support until 2025, but it's already changed the update schedule with Windows 10 users getting fewer major updates. Just once per year from now on.
So, having the latest updates – features, security, drivers, etc., will be available on Windows 11 and will be improved upon more often.
Another benefit, when we are talking about updates, is that Windows 11 updates are smaller in size, which makes the process more agile. Microsoft claims that the updates will be lighter for the device and that way you can have better battery life. We need to further check this claim, but if it is true, it sounds good.
Windows 11 supports automatic updates, just like Windows 10, so if you want to leave it on autopilot, you can.
Better Virtual desktop
It was already present on Windows 10, but now on Windows 11, you can have as many Virtual Desktops as you like. You can set those Virtual Desktops for different scenarios like work, home, holiday, gaming, etc. You can manage your apps and change wallpapers for them, and toggle between them hassle-free! Just mind that you might need more RAM if you want to have more.
Modern design and interface
As you can expect, the new Windows 11 comes with a refreshed design. It looks more modern, and different. You can see the similarity between his and some Linux distros or MacOS systems. The Start menu, by default, is in the center of the taskbar, but if you are a traditionalist, you can move it to the left. If you are coming from Windows 10, in Windows 11 you will miss the Live tiles, Timeline and Cortana, but you will get more consistent menus and a better notification center. You can still access the old Control panel if you like.
Snap layouts
Even on Windows 10, you can snap windows, but Windows 11 brings it to the next level. Now there are different configurations that you can access easily and quickly by using different grids, and group apps together. This way you can significantly improve your productivity whereas, previously, you needed to install a third-party software to get such advanced functionality.
You can use the new Snap Layouts by clicking on the maximize button, or simply using the keyboard shortcut Windows + Z. You will get a popup, that will show you the available grids.
It is a small feature, that brings big results.
Android apps on Windows 11
The Android apps are a feature that Microsoft really tries to sell hard. It is supposed that on Windows 11 you will be able to use standard Android apps. This is the case if your hardware is good enough, of course. Not every Windows 11 device will be able to emulate an Android app.
Such a move brings the mobile and the computer closer together, but is it necessary? Do people really want to use their mobile apps on a computer? Whilst I'm not fully on board with it, I get that it's better to have new features, than to lose them, right? The true winners from such an opportunity will be the mobile gamers that now will be able to play their favorite games on PC too.
And Microsoft is making it easier thanks to the integration with Windows Store. Now, you will be able to see Android apps right inside it, which makes it a lot easier for the users who want to try this feature. Currently, you can install apps only through the Amazon app store, so, whilst it's not the same as using an Android phone and Google's Play store, it's still ok.
Microsoft store revamped
We already mentioned that Windows 11 now has Android apps, but it's also been redesigned. It has a clean new interface, and you can find plenty of x86, Progressive Web Apps, and UWP apps. You can see that the catalog with apps is getting a lot better. You can even find Epic Games on it, which is great for gamers.
Xbox game improvement
There is one big new feature, that came first on Windows 11, and later, on Windows 10: the DirectX 12 Ultimate. It brings better game support, improved frame rate, and visual effects. Many new titles have settings that you can adjust, but only if your device supports DirectX 12 Ultimate.
Another important add-on is the Direct Storage support. It will make it easier on your CPU and decompress data right on the GPU. What you can expect as a result is much faster loading times, and better frame rates. Pay attention that this feature only works with fast NVMe SSD storage and games, that support the standard.
And from the part of visual effects, you can enjoy the Auto HDR. This will bring a much better-quality picture and clearer details in the darker shadows.
Better security
Now all of the efforts of Microsoft are focused on the newer Windows 11, it will get security fixes faster and it'll provide better protection than Windows 10. So, if you prioritize security, you will be better off with the new Windows 11 for sure. It uses TPM 2.0 and Secure boot too, which will further protect your computer.
Should you update from Windows 10 to Windows 11?
The answer is yes. If you have a modern PC, it will be beneficial for you to update to Windows 11. You can enjoy all the previously mentioned benefits, better security, and software support.
However, if you are using an old computer that isn't officially supported (Intel 7th gen and older), it may be better to keep it on Windows 10. It depends what you're using your PC for, but in the case of light office work, media playback, and web browsing, you are good on both Windows 10 and Windows 11.
Windows 10 has still better support for older drivers, and fewer bugs, thanks to the years of improvement. It also requires fewer hardware resources which could be important on an older computer.
Personal experience with Windows 10 and Windows 11 in 2022.
I am using various computers, and between them, there is one with Windows 10 and another with Windows 11. I have been a Windows user since Windows 95, and I have some experience with Linux too.
For me, if you are using a computer with Intel core 3rd-7th gen, you are good on Windows 10. You won't be missing a lot, and for a few more years you can go like this. After that, install a Linux distro. On my older laptop, I am still on Windows 10 and I don't miss a thing.
Windows 11 has cool new features, but so far you can really take advantage if you are a tablet, laptop, or multi-display user. In these cases, you can really see a productivity boost and the work will go smoother. I clearly see the benefits on my Windows 11 tablet, especially the way I connect it to projectors and displays. It is easier to use than my previous Windows 10 tablet.
Conclusion
Yes, Windows 11 brings a lot to the table. On the surface, the changes seem small but combined, you will see that the new Microsoft OS is better than Windows 10. It is a gradual improvement, not a revolutionary step, but in this way, it will be easier for users to move to and navigate around Windows 11.
If you aren't convinced; don't worry! You still have plenty of time to use your device with Windows 10- up to the end of 2025, and even longer, if you decide to move to Linux.