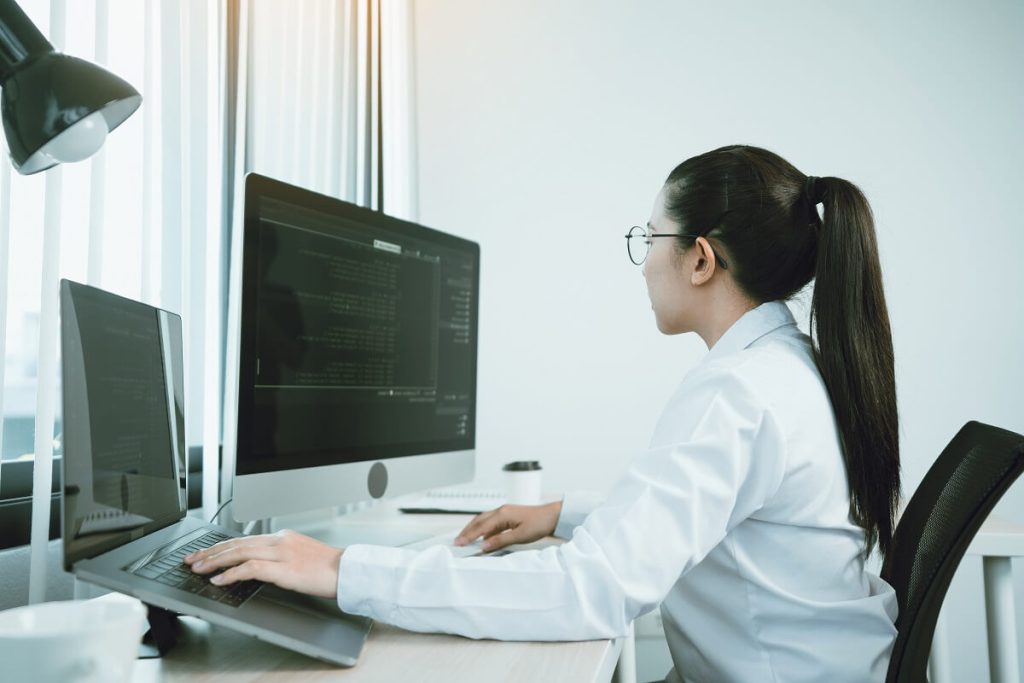 13.04.2022 137 0
Are you just starting your Windows 11 PC for the first time? Congrats! You now have the latest and greatest Windows on your device. We want to help you and get you up to speed with our tips. These are the first 11 things to do on Windows 11!
1. Check for updates
You might think "But I just got the latest Windows 11, why should I check for updates?". You should always check for updates on every new device. The OS is new, and many useful updates that include better security and functionality are coming daily.
How to check for Windows 11 updates?
Right-click on the Start menu.
Go to Settings.
Then Windows Update and press the Check for update button that's located on the right.
Click on Download and install and wait until Windows downloads all available updates and installs them.
Having your Windows 11 computer always updated is the best way to keep your data secured. New security patches and updates come very often.
2. Create a system restore point on your PC
It is always important to create system restore points on your device. That can help you, in many cases, and save you time and effort.
How to create a system restore point on Windows 11?
Click on the Start menu.
Type System Restore and click on Create a restore point.
Make sure the System Protection is selected.
There, you should select your system drive and click on Configure.
Turn on system protection, and you can also adjust the maximum storage space.
Your computer will create system restore points automatically from now on and you can use them in case of need.
3. Disable unwanted startup apps and services
By default, there are many apps and services that will start with your computer. All of Microsoft's apps are on this list. That can slow down your computer and occupy its resources on things that you don't need. You can disable some or all of the startup apps and services.
How can I disable startup apps and services on Windows 11?
Right-click the Start menu and select the Task Manager.
At the top, you will see the Startup tab. Click on it.
On this list, you will see all the apps that load automatically when Windows 11 starts. Select and disable those, that you don't need.
This action can have a positive impact on your startup time.
4. Customize or disable the widgets
Microsoft insists on having widgets. In Windows 11, they come in a form of a menu with news, weather, information about stocks, and ads. For some people, the widgets can be a very useful thing, for others like me, they must go away.
How can I customize the widgets on Windows 11?
Locate the Widgets' icon, which stands on the Taskbar.
To change the size of any of the widgets, click the 3-dot menu on their right side. From the same menu, you can also remove them.
In case you want to add more, click on Add widgets. There you will see a list of available widgets that you can add.
How to disable the widgets on Windows 11?
You can disable the widgets very easily.
Right-click on the taskbar and click on Taskbar settings.
And from there you can turn off the Widgets or any other icon that you don't want.
5. Privacy settings
If you want to have your privacy and share as little of your information as possible, you should dig into the privacy settings on Windows 11. Otherwise, Microsoft and probably other companies will have more data about you and your online behavior.
How to change the privacy settings on Windows 11?
Right-click on the Start menu.
Then select the Privacy and Security menu.
Go to General, and if you value your privacy, turn all four options off.
Then go back to the Privacy and Security menu and click on Diagnostics and Feedback.
Inside the menu, turn off Send Optional Diagnostic data. You can also disable Improve Inking and Typing, Tailored Experiences, and View Diagnostic Data.
You can also go to App Permissions and disable those. You can limit which apps have access to your camera, location, contacts, messages, etc.
With Windows 11, just like Windows 10, you can't fully stop Microsoft, but you can strongly limit the data that it collects about you and your behavior.
6. Delete unwanted bloatware
After a fresh install of Windows 11, there are always many small apps that come pre-installed with the OS. They can be Microsoft apps, games, travel apps, etc. Often, you don't need them so you can delete them – this will help clean up some space and help your Windows 11 computer be better organized.
How can you delete bloatware on Windows 11?
Right-click on the Start menu and type Settings.
Open the best match which will be the new Settings app.
Click on the Apps, from the menu on the sidebar, and then click on the tab Apps and Features.
Now you will see the list of all apps. Think about which of these apps you want to delete, then click on the 3-dot menu next to it and then click on Uninstall.
You will see a dialog box, that will ask you again if you're sure you want to delete the app(s). Confirm and continue until you remove all of your unwanted apps.
7. Customize the Windows 11 look
Windows 11 has a different and more modern look than Windows 10, but you can customize it further to make it more function and better suited to the way you use it.
How to customize your Windows 11 experience?
Right-click on the Desktop and select Personalize.
From there, you can change the background and choose the Slideshow Settings from the Background Settings, change the colors and transparency effects of the items from the Colors menu, change a complete theme from the Themes menu, and decide on the settings about the Lock screen.
8. Check your power settings
The power settings could be incredibly important if you are working on a laptop. You can decide if you prefer to have better performance, and increase the power usage, or go for long battery life and limit the power.
How to change the power settings on Windows 11?
Left-click on the Start menu, and type Control panel and open it.
In the right corner, change the View by to large icons, to find the settings easier.
Then click on the Power Options.
Usually, here you should have several plans – Power Saver for longer battery life, Balanced for a good middle ground between power and battery life, or High Performance for better performance, and Ultimate Performance for the most power and performance available.
Additionally, you can edit each of these plans by clicking on Change Plan settings and adjusting them. You can change the frequency of the CPU, minimum battery level, screen settings, and many more.
A good way to go is to use your laptop with the Balanced plan when you are away from the power outlet, and go for the High performance when you are connected to it.
9. Check the sign-in options on Windows 11
Windows 11 has many sign-in options for your device. You can choose to boost the security upon signing in, or make it easier and quicker to log in by reducing the security level.
How to change the sign-in options on Windows 11?
Right-click on the Start menu, and then select Settings.
Go to Accounts and select Sign-in options.
When you installed Windows 11, you would have already chosen a password and probably a PIN. Now you can change them or add another sign-in option like facial recognition, fingerprint recognition, security key, or picture password.
10. Delete the old files from Windows 10
Did you know, that when you install Windows 11, your computer will still save all the files from Windows 10? This is because Microsoft gives you the option to revert to Windows 10 if you choose. But for those who are convinced by the new OS, these files only take additional storage space and you can easily delete them.
How to delete old Windows 10 files on Windows 11
Right-click on the Start menu and select Settings.
Then click on System.
Go to Storage and then Storage management.
There, click on Cleanup Recommendations.
Click on Temporary Files.
Select Previous Windows installations and click on Cleanup.
11. Setup a backup
No matter what kind of device you're using, having a backup is very important. It can save you a lot of hassle in case of failure. It is always better to have a recently created backup, that you can access quickly and use to recover your data.
The backup solution that best suits your requirement is up to you, but if you are interested, you can check out Backup-as-a-Service. It is an easy-to-use, secure, and fast cloud backup option. It can easily copy all your files and protect them, so you can always be sure you have a secured copy in case it's ever needed.
Conclusion
Windows 11 is already here, and you can be confident it's stable enough for regular use. It is time to jump on the Windows 11 adoption wave. Yes, it is hard to accept change, but you won't be disappointed with These 11 things to do on Windows 11 will give a helping hand with the new OS, and you will be fully prepared to work, create, study and have fun on your new Windows 11 computer.
Same author, different article. Check it out: